Power plant workers protest blocks major highway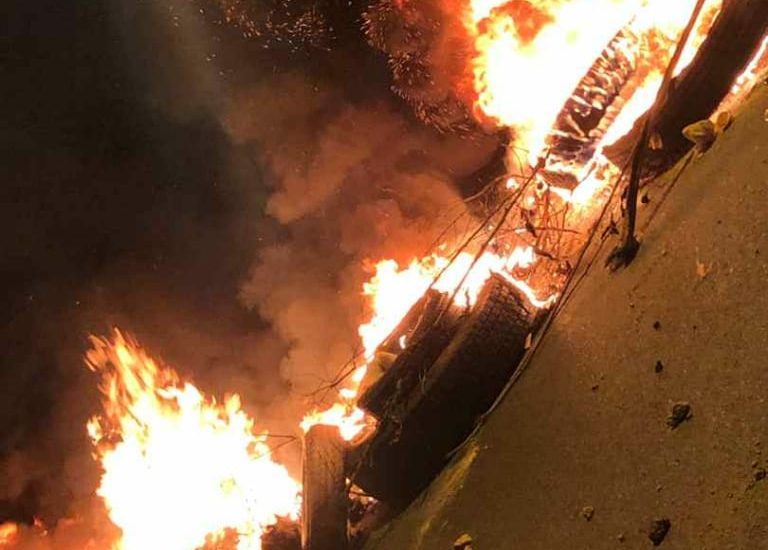 Santo Domingo.- Punta Catalina power plant workers on Monday night torched tires and hurled trash onto the San Cristóbal-Baní highway, demanding full payment of their benefits.
The burning tires blocked the road while the protesters gathered at Catalina township near Baní, where they affirmed that no agreement has yet been reached over a bonus they say is owed them.
National Police officers arrived on the scene to restore traffic.
In a voicemail an unidentified employee said "the fight" will continue peacefully across the country tomorrow including the offices of State Electric Utility (CDEEE).