Prominent journalist: Government seeks to discredit me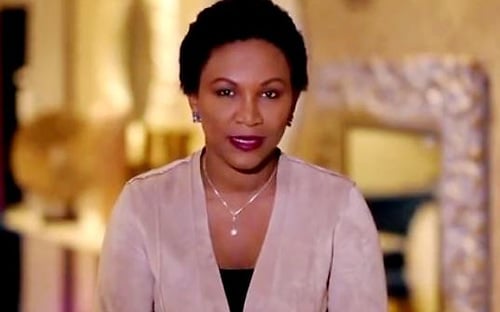 E. Febles. Photo acento.com.do
Santo Domingo.- Despite not feeling physically threatened or in a state of terror, prominent journalist Edith Febles does believe that government sectors have tried to damage her credibility.
She specifically refers to the document issued by the US embassy, ​​which states that Richard Miguel Gloss Ovalles, the man who built a house for the recently de-benched Supreme Court justice Miriam Germán, "was neither convicted of drug trafficking in the United States nor was being investigated at the time of his death."
She notes that everything indicates that the document was manipulated by the Attorney General's Office with the intention to jeopardize her.
"In social networks and from fake accounts circulated an edited version of the message which confirms that Gloss Ovalles was not a person of interest for US authorities," Febles said, quoted by Hoy.
She said the same information was sent to the journalist Aris Beltre and published on the networks, with the difference that in the embassy's explanation on Gloss was in fact preserved. "Evidently there was a montage on the text of the journalist Aris Beltre, to make it appear as if it was the one that had been sent to me," said Febles.
She affirmed that Beltre never forwarded the information that the embassy had given her and neither had it been published by SIN News at the time that she was notified that the edited version had been posted on social networks.
"I cannot say that all the people in the Government behave in the same way, or that it's a concert of wills. I can however say that people who have power within the State, did try to alter the information received by the Embassy to make believe that I had manipulated the content. With that they were not attacking my physical security, or my stability, but rather with the only asset that I have, which is my credibility," she said.