US envoy continues visits to leaders of diverse sectors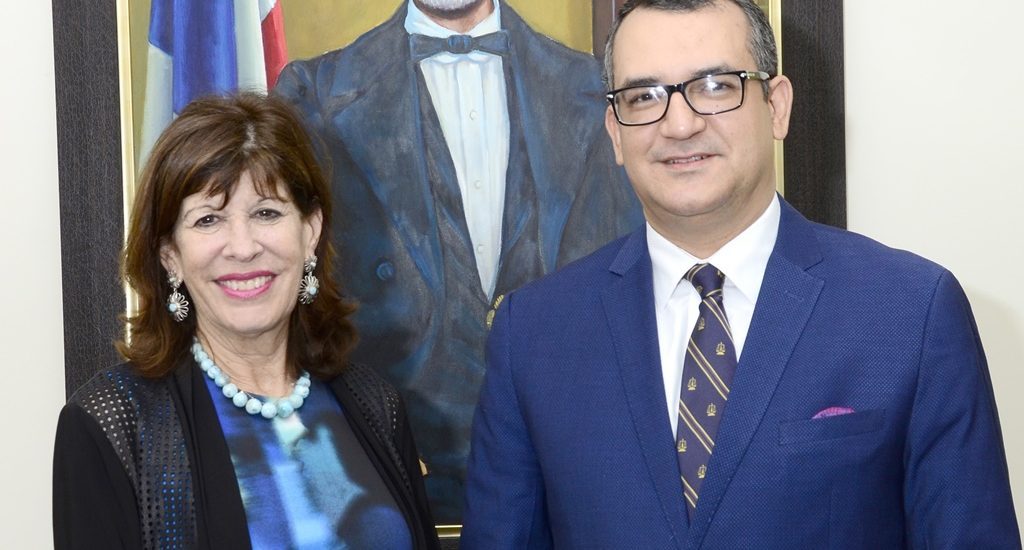 Robin Bernstein, Román Jáquez.
Santo Domingo.-  US ambassador, Robin Bernstein, on Thurs. continued a round of visits to leaders of business, government and of the clergy, the latest to Superior Electoral Tribunal (TSE) president Román Jáquez.
The diplomat and the judicial official discussed the challenges which that institution faces with the organization of party primaries and the 2020 elections.
They also addressed the TSE's international has achievement in the global electoral field, when elected as vice president and Americas' representative in the World Electoral Justice Network (RMJE).
In a statement, Jaquez said the country forms part of the RMJE initial 2017-2019 directive, and for the pro tempore presidency of the Inter-American Union of Electoral Organizations (Uniore) 2020-2022, among other topics of interest to both nations.