Dengue triples this year; no reported deaths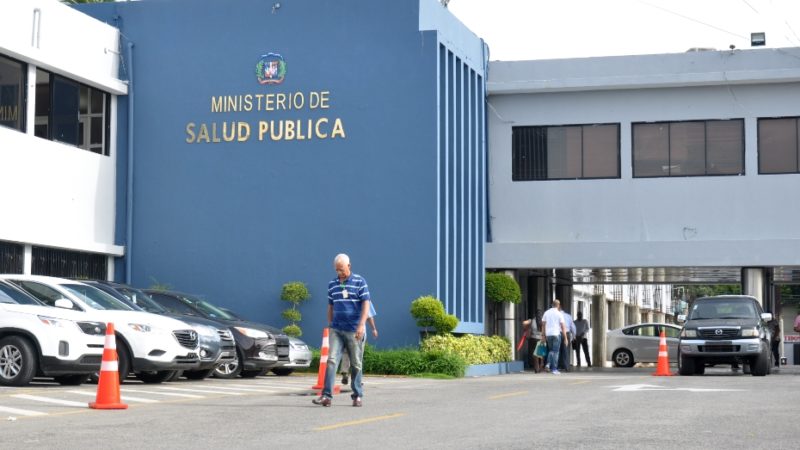 Façade of the Ministry of Public Health. Today / Arlenis Castillo / 06/20/18.
Dengue continues its high record, so far this year 1,391 cases have been reported, while for the same date in 2018 the system had 335 cases, which implies that the viral disease has tripled.
Santo Domingo is the geographic region with the highest frequency of cases, followed by Barahona and Baní that report 50% of the data. This information is contained in the bulletin number 14 of the General Directorate of Epidemiology, which marks the period from March 31 to April 6 of this year.
The authorities in the epidemiological bulletin say that three-quarters of people who have had dengue correspond to children under 15 years.
The report indicates that the positivity of dengue cases is high, with 77% of the samples, that is, 7 out of 10 cases taken to the laboratory are positive for the disease.
Dengue is a viral disease, transmitted through the Aedes Aegypti mosquito, it is a vector that has a high incidence in tropical countries.
Although this year there have been more cases reported than in 2018, the lines of mortality are at zero. "If it's true it's good, but it gets attention," said a medical source. The Bulletins are delayed.
Malaria
In the case of malaria, so far this year there are two deaths and 136 cases, last year for the same date there were 67 cases of the disease transmitted through the Plasmodium Falciparum.
La Ciénaga, in the National District, maintains an active focus, since 59% of the cases come from that sector. There are outbreaks in the municipalities of Santo Domingo Oeste and Los Alcarrizos in the province of Santo Domingo. They also have focus, San Cristóbal, and Bajos de Haina.
Another active line is that of leptospirosis, of which nine deaths have been registered due to the disease transmitted through the urine of rats and other animals.
Last year for the same date 19 people had died from this disease.
Whooping cough registered one death and 63 cases so far this year, it is recommended to follow vaccination schemes and programs, including measles.
Mortality. Maternal and infant mortality remain slightly lower, as recorded in the epidemiological bulletin of week 14. The maternal mortality line has 47, three fewer deaths than those recorded in 2018. Infant mortality is lower than reported in 2018, that is, 762 registered child deaths this year, while for the same period in 2018, there were 965 deaths registered.