OISOE shows five hospitals ready in the North region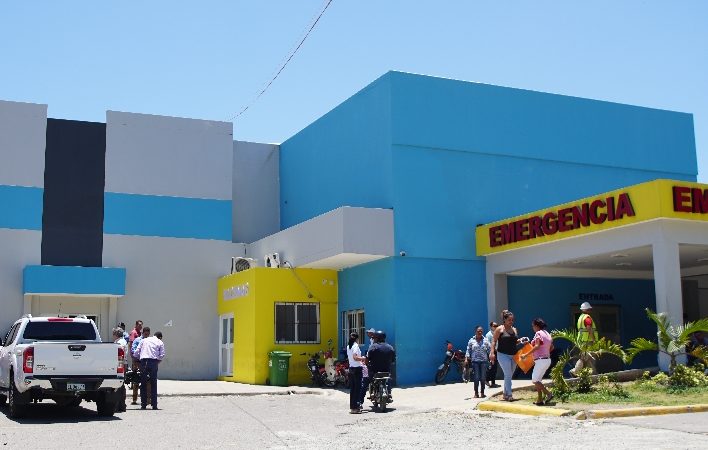 The general director of the Office of Supervisory Engineers of State Works (OISOE), Francisco Pagán Rodríguez, reported that five hospitals in the North region are 90% completed. He said that they are expected to be inaugurated in one or two months.
Pagán Rodríguez explained that four other hospitals are still under construction but they are working without interruption. In these nine hospitals, located in six provinces of the Cibao, there has been a global investment of RD $ 10,000 million.
The hospitals in the northern area in the process of completion are: Toribio Bencosme hospital, in Moca, Espaillat province; Esperanza municipal hospital, Valverde province; municipal hospital Joaquín Mendoza Castillo, in Altamira, Puerto Plata; municipal hospital Pablo Morrobel Jiménez, Luperón, Puerto Plata; and the municipal hospital Villa Isabela, of the Isabela, also in Puerto Plata.
The hospitals still under construction but expected to be ready by the end of the year are the Doctor Pedro E. Marchena hospital, of Bonao, Monseñor Nouel; the municipal Dr. Octavia Gautier Vidal hospital, in Jarabacoa; the San Vicente de Paúl regional hospital, San Francisco de Macorís, in the Duarte province; and the Regional University Hospital José María Cabral y Báez, of Santiago.
The nine hospitals were visited last Friday during a tour with journalists and technical staff from OISOE, where it was observed that the construction work is underway. Hospitals have been demanded by the population and the medical community for the health care needs that exist in these communities.
Pagán stressed that of the 56 public hospitals that are part of the Government's national hospital reconstruction plan, six of these will not be renovated but will be built from scratch. In all 50 others will have been delivered, 38 completed and only 12 hospitals left to deliver.
Of these 12 hospitals, six are in the North region and are 90% complete with few weeks of work remaining and it would only be necessary for the National Health Service (SNS) to bring in the necessary equipment.
He indicated that the goal is to deliver the complete hospital program this year.
Pagan explained that these hospitals work under the rules of the Pan American Health Organization (PAHO / WHO) and the Ministry of Public Health, with the latest anti-seismic construction technology and taking into account aseptic criteria and hygiene.
He added that the hospitals are fully air-conditioned and the rooms have two beds with private bathrooms and medical gases for each patient.
Also, the floors of the centers are aseptic in the emergency room, surgery rooms, laboratory, intensive care, and neonatology, to avoid bacteria.
"Now the poor can have dignified accommodations as if they were in a private clinic. Each room has two beds and a bathroom to avoid overcrowding. Previously there was a communal bathroom for patients and for visitors," he said.