Scenic town protest for road turns violent; 2 hurt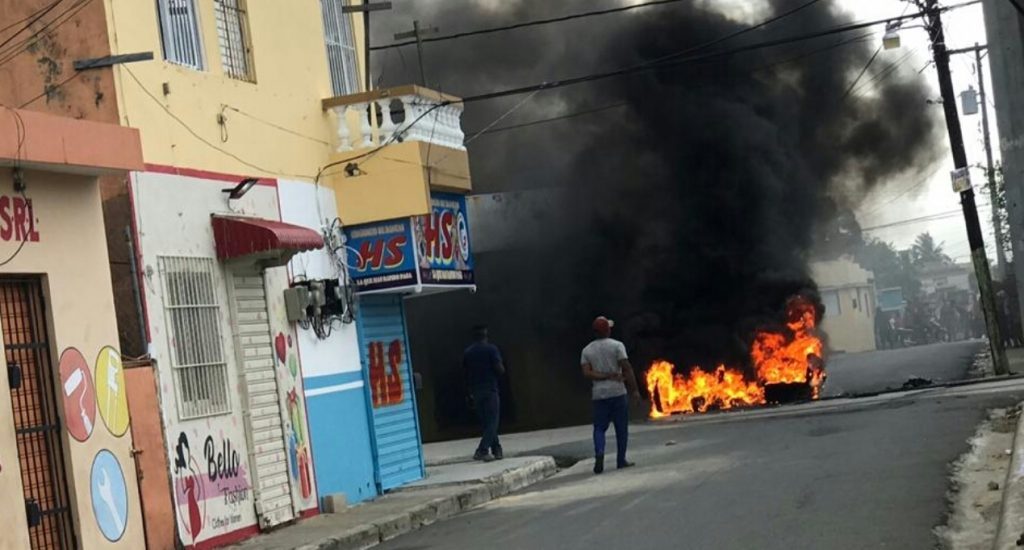 Hato Mayor, Dominican Republic.- At least two people hurt by gunshot, one SUV set on fire, several arrests is the result of a protest Thursday at Sabana de la Mar, to demand the construction of the road that links that coastal town with Hato Mayor (northeast).
The protesters hurled stones at police officers and soldiers, with several detainees at the scene.
The strike called by the "Committee for the Dignity and Respect for Hato Mayor's Citizens" was scheduled for only 12 hours, but lasted throughout the night.