Cement plant pollutes highland town's waters, locals say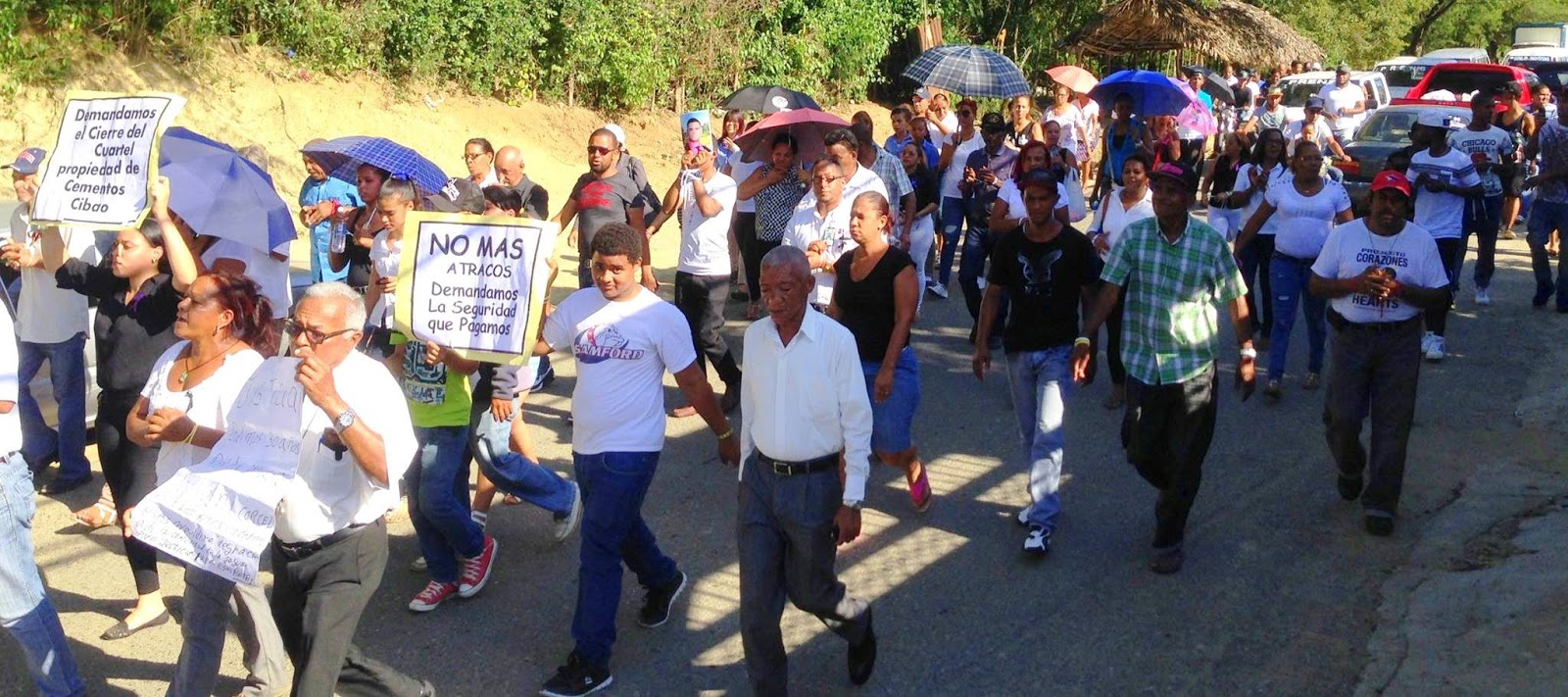 Undated file photo of previous Cementos Cibao protest march
Baitoa, Dominican Republic.- The main community organizations of Baitoa township of Santiago province on Wed. expressed concern from the high level of pollutants in several area, as a result of the extraction of caliche by cement maker, Cementos Cibao.
According to organized groups, the dust could create serious health problems for those residing in the communities of López and Los Melaos.
During a protest march, the locals said the situation affects hundreds of hectares located in the mountainous area of Baitoa.
But the most worrisome problem, according to the locals, is that the extraction of caliche considerably pollutes the waters of the Yaque del Norte River.