Puerto Rico officers arrest 30 Dominican boatpeople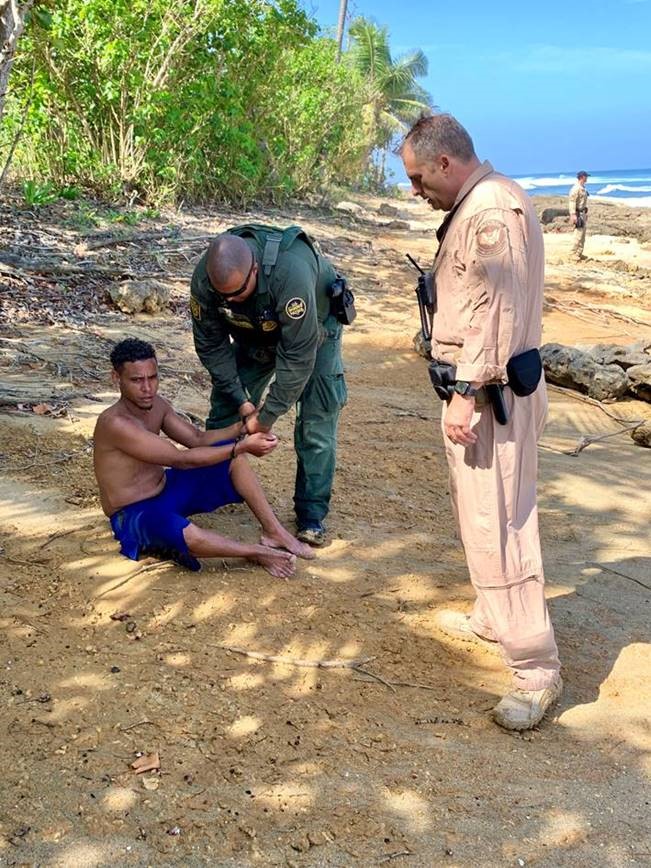 Press Release
Aguadilla, Puerto Rico -U.S. Customs and Border Protection's (CBP) Border Patrol and Air and Marine Operations (AMO) agents, apprehended Monday 30 aliens from the Dominican Republic attempting to illegally land near Las Ruinas Beach.
"We patrol the Mona Passage by air and sea, remaining vigilant to deter and interdict any type of smuggling event," indicated Johnny Morales, Director of Air and Marine Operations in the Caribbean.
On May 13, an AMO Coastal Interceptor Vessel (CIV) detected and intercepted a "yola" type wooden vessel approximately half a mile off the coast of Aguadilla. Upon reaching the vessel, 20 aliens jumped overboard and started swimming towards the shore. The crew of the AMO vessel rescued the aliens using life vests.
Border Patrol agents apprehended two aliens that reached the beach and the AMO unit rescued the remaining six aliens.
Following the Caribbean Border Interagency Group (CBIG) protocol, the AMO crew transported 28 aliens to the U.S. Coast Guard Cutter Richard Dixon for biometric verification.  Aliens with prior immigration or criminal records could face prosecution.
Border Patrol agents transported the remaining two aliens to the Ramey Station for immigration processing.