Ruling party's rift roils Congress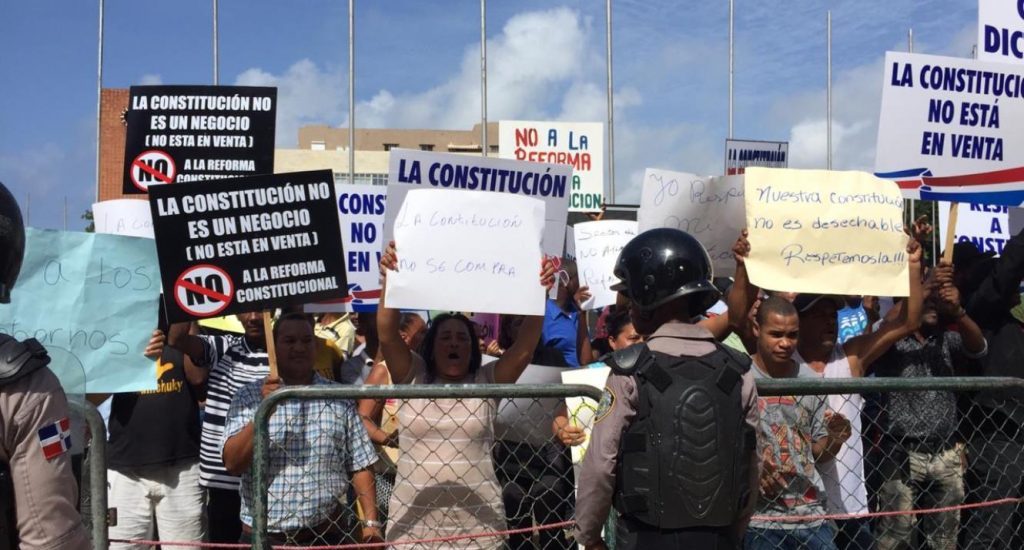 Santo Domingo.- The deputies who support former president Leonel Fernandez, along with opposition deputy, Pedro Botello, on Tuesday protested in front of Congress to reject a possible Constitutional amendment that allows president Danilo Medina to seek a third term.
Botello, accompanied by 32 ruling party (PLD) deputies who support Fernandez said 93 of his colleagues have confirmed that they won't vote for an amendment.
Lawmakers of the major PRM, and several minority parties were also present at the demonstration.
"We understand that for reasons of prudence any attempt to propose modification should be postponed, as a new reform at this time to allow presidential re-election, we all know it's impossible," said Botello, reading from a document handed out to the press.