Prominent journalist reveals shocking reelection offer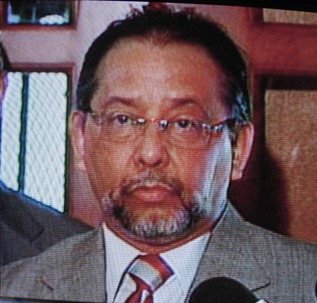 Santo Domingo.- Prominent journalist Huchi Lora on Thursday revealed that there's talk within the major opposition party (PRM) that Government officials are exchanging judicial favors for its deputies' vote to amend the Constitution to allow president's Danilo Medina's reelection bid.
"There is a deputy who has a judicial problem, which is the rape of a minor in his family. What they suspect in that party is that they have offered him (a deputy) to solve that little problem, in exchange for his vote for the reform," Lora said.
Speaking on El Día on Telesistema 11, the Journalist of the Year laureate warned that if they can convince the deputy: "That vote, if they get it by these means it will cause damage."
"A minor judicial problem, which is the violation of a minor in his family. What they suspect in that party is that they have offered to solve this problem, in exchange for his vote for the reform."