US Senator slams Dominican Republic's reelection bid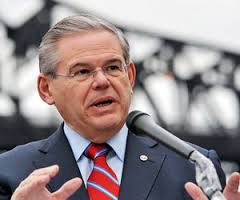 Santo Domingo.- Democratic senator Bob Menendez on Thurs. expressed "deep concern" to US Secretary of State, Mike Pompeo, "for the current efforts to reform the Constitution of the Dominican Republic" to pave the way for president Danilo Medina's third consecutive term.
In a letter to the US' top diplomat, published on the website of the Senate Foreign Relations Committee, of which Menéndez is a member, the lawmaker notes that "it's imperative that president Medina respect the wishes of his people by accepting their desire to maintain a presidential limit of two mandates, as guaranteed by the country's constitution."
Menendez cites the recent Gallup poll which showed that 68% of the respondents oppose Medina's reelection.
He asked Pompeo "to use all the diplomatic tools at his disposal to underscore the importance of democratic governance in the Dominican Republic."