Boca Chica fills with Sargasso seaweed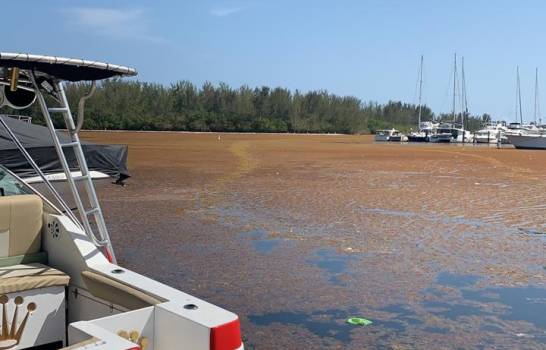 The carpet of sargassum that covers the Caribbean Sea, in the area of ​​the Club Nautico in Boca Chica. (PHOTO: EXTERNAL SOURCE)
The coasts of Boca Chica have been dyed brown, by the flood of Sargasso. Especially, the Club Nautico area sports a carpet of this seaweed.
Sargassum is a large macroalga, brown or dark green, that lives in the seas and is moved by the currents of the oceans.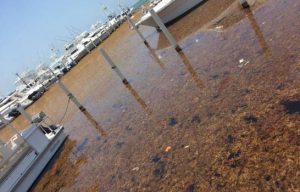 Every year, masses of this seaweed arrive at the coasts of the country. Sargasso weed masses are characterized by a foul odor, which affects tourism.