Another US lawmaker enters Dominican Republic reelection row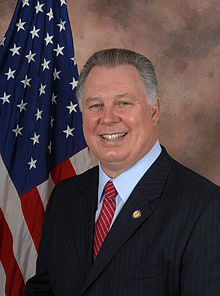 A. Sires. Photo Wikipedia.
New York.- Veteran congressman Albio Sires, a member of the US House of Representatives, on Tues. expressed agreement with senator Bob Menéndez (D.-NY), opposing amending Dominican Republic's Constitution so that president Danilo Medina can seek a third consecutive term.
The also member of the Foreign Relations Committee spoke during a ceremony with Menéndez in Belleville, in which the post office was renamed after the Korean War veteran, Henry Svehla.
"He (Medina) must keep the Constitution that he has, it has served the Dominican Republic well"
"Why do you have to change it now?" said the representative of the 8th district of New Jersey.
Sires' statement comes amid a bitter dispute over Medina's reelection push, stoked by Menéndez's letter to US secretary of state, Mike Pompeo, requesting Washington's diplomatic influence to keep Medina from seeking a third consecutive term.