Construction collapses in Santiago, 4 dead, one missing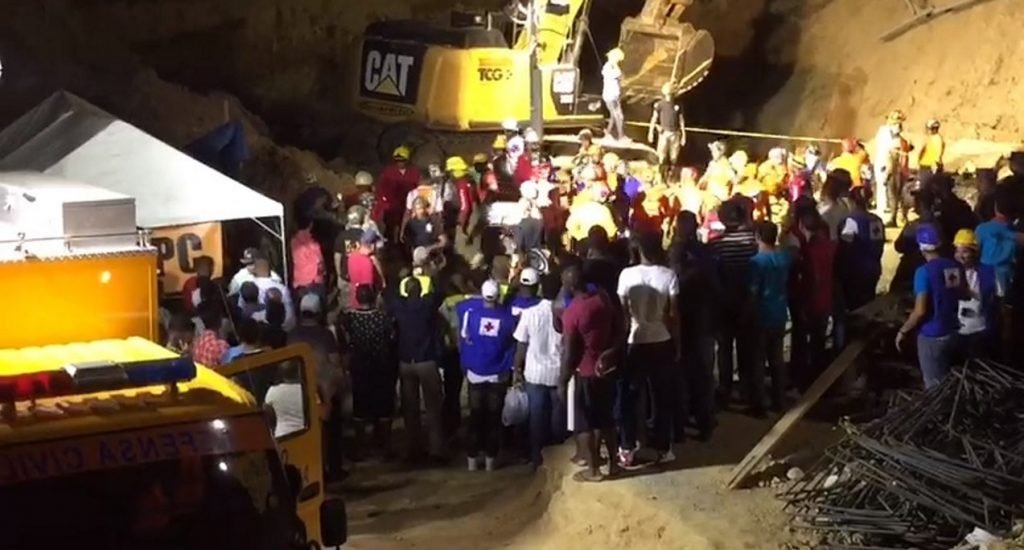 Santiago.- Rescue units Tuesday night managed to recover the body of the fourth victim of the collapse of a building under construction in Santiago.
With the fourth victim the authorities have managed to recover from the rubble the bodies of Ariel Jerez, 20, Edily Cienar, Haitian national 24, Joan Manuel Cruz,19, and Elvin Taveras.
According to reports, authorities are searching for Orlando Herrera, who is still missing.
Firefighters, Civil Defenses and the Red Cross managed to save some of the workers trapped by debris, and were transferred to various hospitals.