Electoral Board halts politicking as massive rallies draw rebuke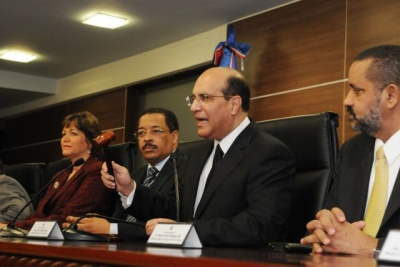 Santo Domingo.- The Central Electoral Board (JCE) on Wed. suspended all proselytizing and similar activities carried out in periods prior to the pre-campaign.
JCE resolution 10-2019 contains the measure, which also announced a meeting with the parties on Wednesday, May 29, at 10am.
The measure comes amid widespread rebuke of massive political rallies in the last few weeks across the country, especially by the ruling party, PLD.
"The Central Electoral Board reserves the right, once taken the measures provided and made the checks that proceed, to determine any breach of this decision, to act in accordance with Laws 15-19, Organic Electoral Regime and 33-18 on Political Parties before the competent authority for violating this decision," the JCE said.