Third 'express kidnapping' in a week alarms the population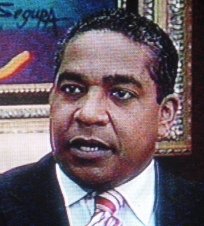 G. Garcia. File
Santo Domingo.- The journalist Geomar García on Thursday denounced that one of his daughters was the victim of an "express kidnapping", which has led to grave concern among the population.
This is the third such kidnapping since last weekend when "DJ Ricardo" on Sunday said he was the victim of a similar abduction by two young men in the National District.
He said he realized that it was the same MO as the other two upon reading about the incidents in several social networks.
García said the three kidnappers took her money from ATMs, her cell phone, and was threatened with guns before releasing her unharmed in a dark place in Santo Domingo Este.
On Wed. the National Police announced the arrest of three men in connection with one of the kidnappings.