US agents seize US$1.6M on disabled boat, arrest 2 Dominicans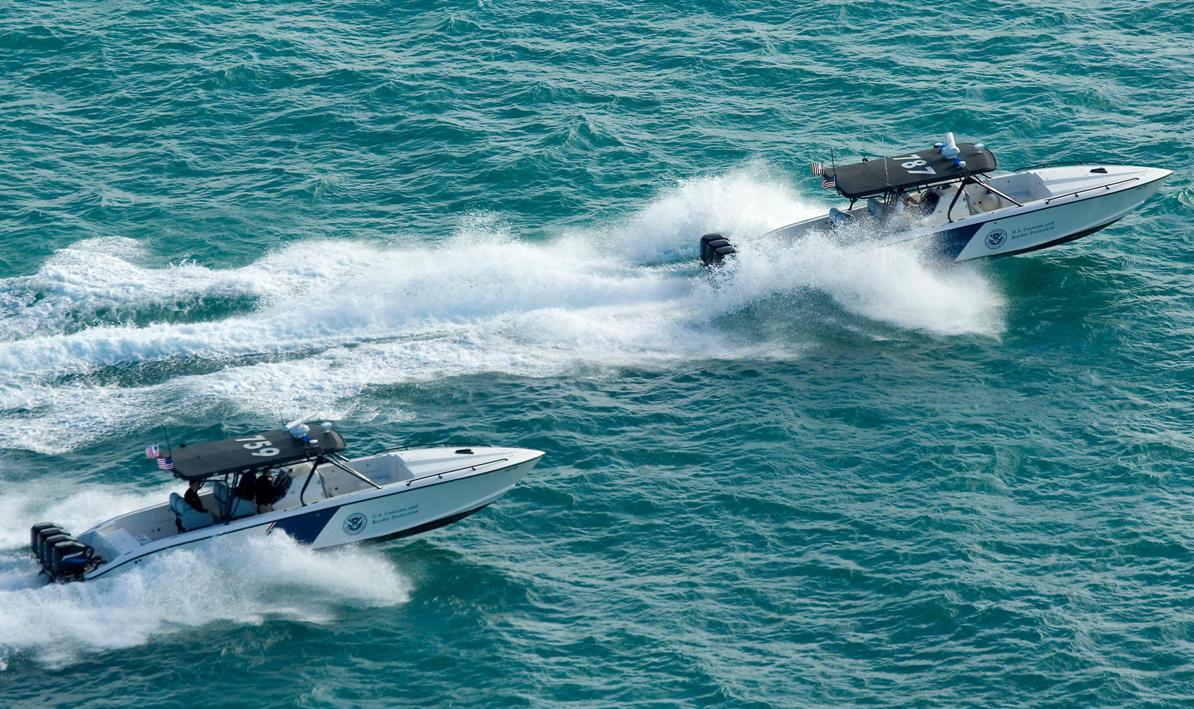 Puerto Rico fast patrols. File
Press Release
Mayaguez, Puerto Rico – U.S. Customs and Border Protection Officers and Agents, along with other federal partners under the Border Enforcement Security Task Force (BEST), discovered and seized US$1.6 million in undeclared currency inside a large propane gas tank on board a disabled vessel found drifting near the coast of Cabo Rojo.
On May 23, U.S. Coast Guard Sector San Juan requested assistance from a CBP Air and Marine Operations (AMO) Marine Patrol Unit for a reported disabled vessel. The AMO marine unit found the vessel dead in the water 16 miles southwest of Cabo Rojo, with two men from the Dominican Republic on-board.
The vessel and its occupants were navigating to Santo Domingo from the British Virgin Islands, when the vessel's engine failed.
The AMO unit towed the vessel to the Mayaguez port where a CBP Field Operations Officer (CBPO) conducted an inspection.
A CBP canine alerted to the presence of a familiar odor from a large propane gas tank.  Inside the tank the CBPO, AMO agent and U.S. Homeland Security Investigations (HSI) Special Agents discovered large sums of U.S. currency.
The undeclared currency totaled $1,638,700.
CBP seized the currency under failure to declare and bulk cash smuggling laws. HSI Special Agents took custody of the two men and the currency for investigation and prosecution.