The Police recognize that more preventive work is needed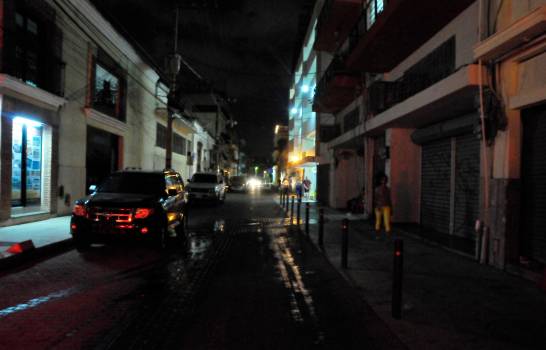 People feel insecure on the streets of the city. (DANELIS SENA)
The National Police admitted that it must increase its preventive actions to avoid the occurrence of express kidnappings, assaults and other criminal modalities that occur in the country.
This was expressed Friday by the spokesman of the institution, Colonel Frank Felix Duran Mejia when questioned about the statement of political scientist and citizen security expert Daniel Pou, who says that this institution only acts in a reactive manner after the events that occur.
"We certainly have to do a mea culpa there. We have to increase preventive action because the deterrent is the policemen are in the streets," Durán Mejía said, noting that the case of two young people in the Evaristo Morales sector was solved within a few hours.
When saying that this concern has been debated by the high commanders of the department and actions are directed to improve it, he asked the population to collaborate with the work done by the National Police to preserve citizen security and denounce any inadequate or inappropriate actions of its agents.
He argued that, although recent cases have complied with the characteristics of express kidnapping, they have begun as traditional assaults and are high in category insofar as the perpetrators warn that their victims have bank cards and decide to make withdrawals with them.
"They are robberies in which they choose their victim at random, and after they have it and they see the profile they do not find money, but they do have a credit card and they raise the level of the robbery to a retention for more time and a pressure for this person to look for money from a cashier," says the official.
He adds that so far the dismantled gang has been accused of having participated in eight criminal acts, of which only four have transferred people and in those cases, there was no prior planning.
Very advanced
Colonel Frank Félix Durán Mejía also referred to the investigations carried out on the abduction of Elianny Gell, the stepdaughter of the journalist Geomar García, in San Isidro, Santo Domingo Este.
He said those investigations are "very advanced" and promised to offer results in a short time.
"We have to increase preventive action because the deterrent is there, the police are in the streets"