Another salvo widens rift in Dominican Republic's ruling party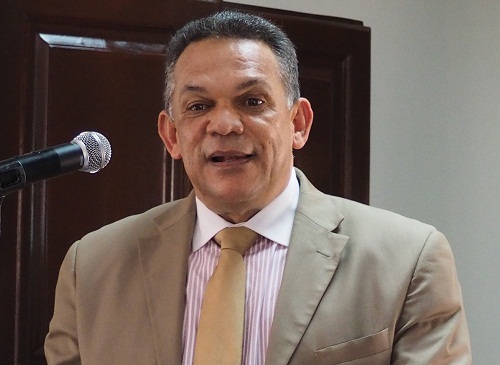 R. Ventura C.
Santo Domingo.- A senior member of Dominican Republic's ruling party (PLD) on Mon. challenged vice president Margarita Cedeño to publicly indicate how he has taken advantage of the political organization.
"I would like to know that you tell me publicly how I served myself from the party and in what I utilize the people," said Ramón Ventura Camejo.
He admitted feeling hurt by Cedeño's tweet. "Since I joined the @PLDenlinea I have been VERY CLEAR that SERVING the party to serve the people is NOT using the party to make use of the people."
I have seen shameful people who have led the Chamber of Deputies who have no capacity to debate but to offend, or who were on the Electoral Board and have no arguments, a speech, fundamentals to debate ideas and that is painful," Ventura said on Hoy Mismo, Colorvision.
The official's challenge is the latest salvo in the PLD's ever-widening rift, pitting Cedeño's husband and PLD president Leonel Fernandez against president Danilo Medina.