Pilgrims reach Congress to reject Constitutional amendment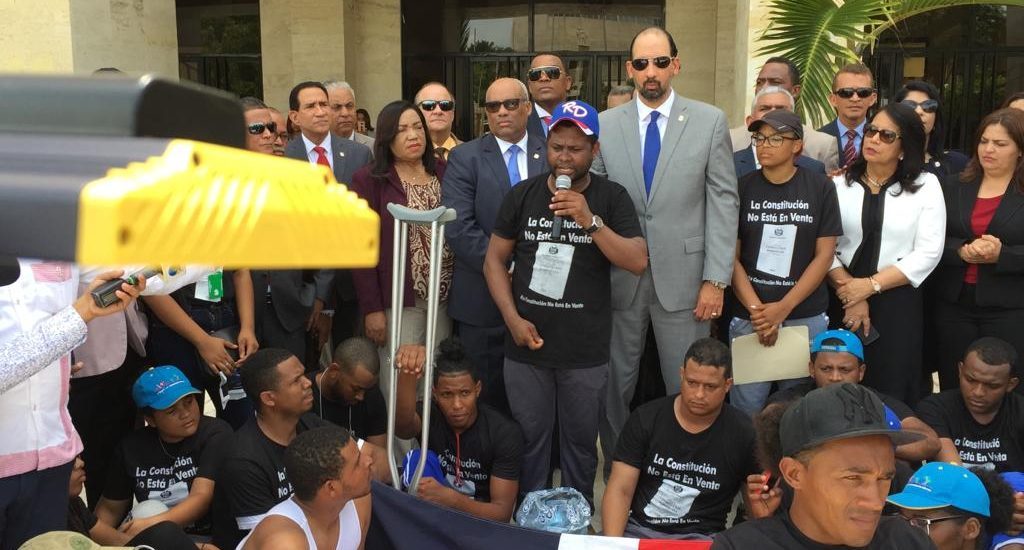 Photo: Danill Duvergé, elnuevodiario.com.do
Santo Domingo.- The young adults who last Saturday set off from Santiago on a pilgrimage to Congress against amending the Constitution, arrived Wednesday morning to their final destination.
The demonstrators, who were treated by a medical team on signs of dehydration, were greeted in front of Congress by lawmakers who also oppose such amendment.
"The fact that there are groups that want to kidnap the democracy of our country, a group of young people decided to walk from the Restoration monument (Santiago) to this place," said group spokesman Rafelito Valenzuela.
"The solidarity shown by the people towards this gesture during the journey gave us the strength to achieve our goal," he added.