Medina 'won't stain his name' by amending Constitution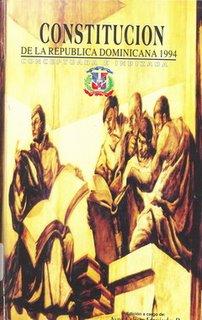 Santo Domingo.- Economy minister Isidoro Santana, on Thurs. said to amend the Constitution is neither correct nor the moment.
"And what's more, I believe that president Danilo Medina, after having done one of the best government in the country in modern times, is not going to stain his name before history embarking on something of that nature," the official told the press at the Ministry.
When asked about the US Embassy statement, ​​which urges respect for the Constitution and free and fair elections as solid indicators of a country's commitment to democracy, the official said it's not a matter on which he should comment
"The decisions of Dominican society are decisions of Dominican society. Everyone can have their opinion,…"