A 2nd US senator opposes reelection in Dominican Republic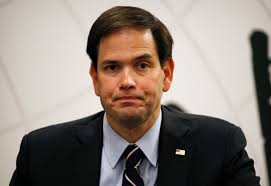 M. Rubio
Washington, DC.- US Senator Marco Rubio on Mon. said that based on "reports" about the president, "Danilo Medina will seek to alter the Constitution of the Dominican Republic to run for an unprecedented third term."
"The efforts of President Danilo Medina to alter the Constitution of the Dominican Republic, in an attempt to run for a third presidential term, should be a cause of serious concern for the democracies of the region and the world," said Rubio in a statement.
The Florida Senator is the Chair of the Subcommittee on Foreign Relations for the Western Hemisphere, Transnational Crime, Civil Security, Democracy, Human Rights and Global Women's Issues.
Rubio is now the second US senator who've stated their opposition to Medina's reelection effort, after Sen. Bob Menendez (D- NJ), ranking member of the Senate Foreign Relations Committee did so on May 17.