Agents find 560K presumably cocaine at Caucedo port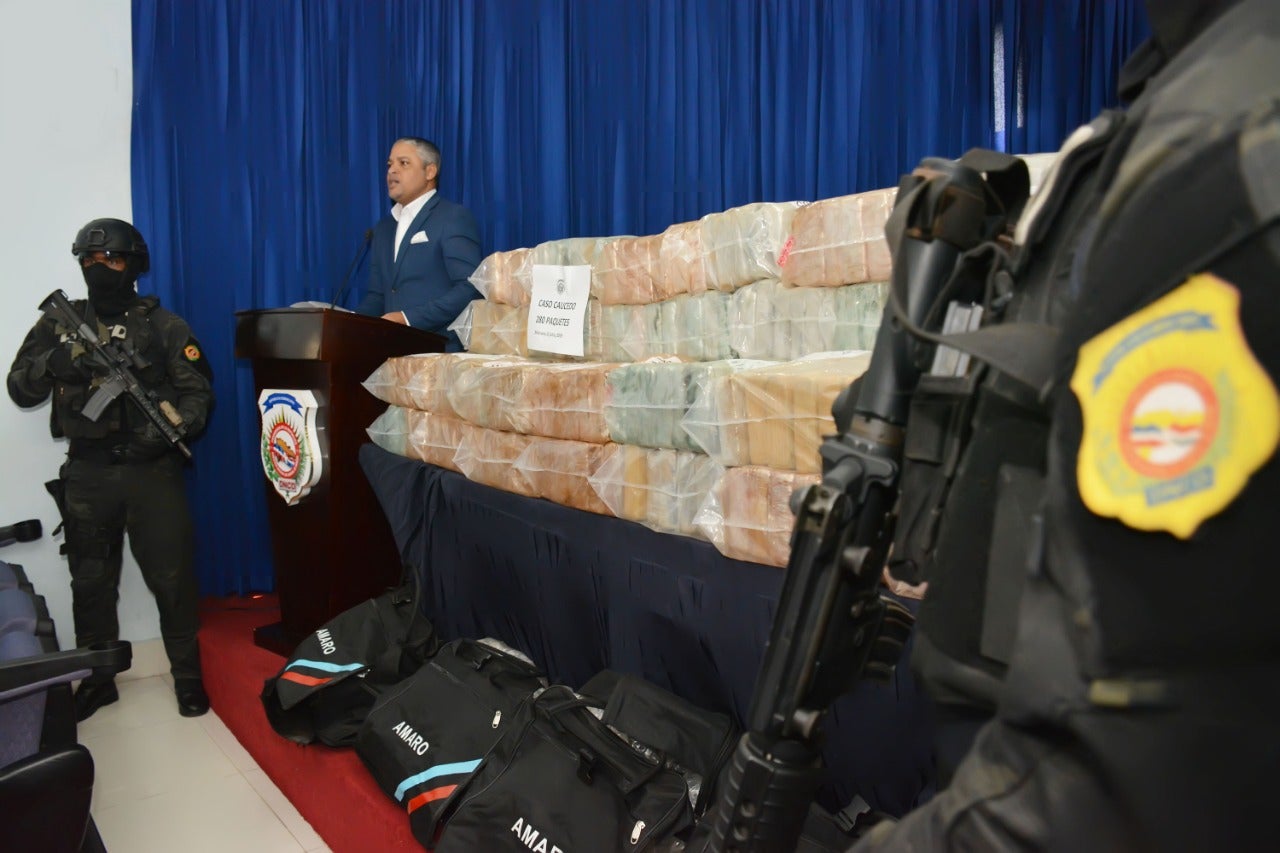 Santo Domingo.- The National Drug Control Directorate (DNCD) on Wed. seized 280 bricks (560 kilos) presumably cocaine during an early Wednesday search at the container terminal.
The Caucedo Multimodal Port security, the Office of the DA and agency members stationed in the port, as well as canine units, targeted several containers that arrived in the country from Venezuela.
During the search they found four packages containing the presumed drug, which arrived at the port in a container without any cargo.