US agents detain 39 Dominican boatpeople on Mona Island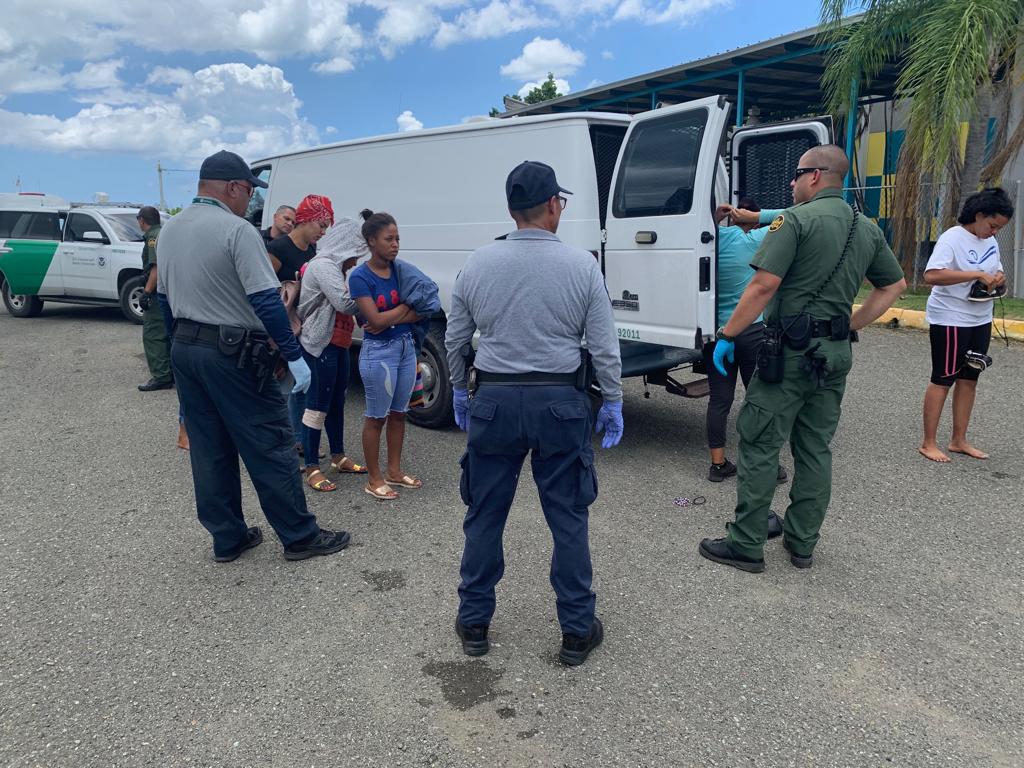 AGUADILLA, Puerto Rico -U.S. Border Patrol agents, along with Park Rangers from the Puerto Rico Department of Natural and Environmental Resources (PRDNER), apprehended Friday 39 aliens from the Dominican Republic that landed in the Mujeres Beach in Mona Island.
"This landing in Mona is a clear example of how careless smuggling organization are about the safety and well-being of migrants that are being smuggled into Puerto Rico," indicated Xavier Morales, Chief Patrol Agent of the Ramey Sector. "We want to reiterate our warning that crossing the Mona Passage and even landing in Mona is an extremely dangerous venture."
Near midnight on June 13, a CBP Air and Marine Operations (AMO) DHC-8 Maritime Patrol Aircraft (MPA) notified Border Patrol of the landing of a makeshift "yola" type vessel with close to 40 illegal aliens into Mona Island.
Border Patrol contacted the Mona Island PRDNER Park Rangers, an Operation Stonegarden partner, and embarked two agents to US Coast Guard cutter Donald Horsley and traveled to the location.
Once on the island, Border Patrol and Park Rangers apprehended 39 aliens, 9 adult females and 30 adult males, who claimed to be Dominican Republic nationals.
Agents found a 20-foot yola type vessel with one engine at Mujeres Beach in Mona.
The USCG Donald Horsley transported the aliens to the Mayaguez Port of Entry under the custody of the US Border Patrol. All aliens are subject to immigration processing and removal, also depending on prior records they could face criminal prosecution.
The Municipal Police from Aguada and Cabo Rojo, Operation Stonegarden partners assisted in the transportation of the migrants.
CBP maintains a strong position regarding the enforcement of our immigration laws along the country's borders and coastal areas.