Reelection ignites shouting match, heightens security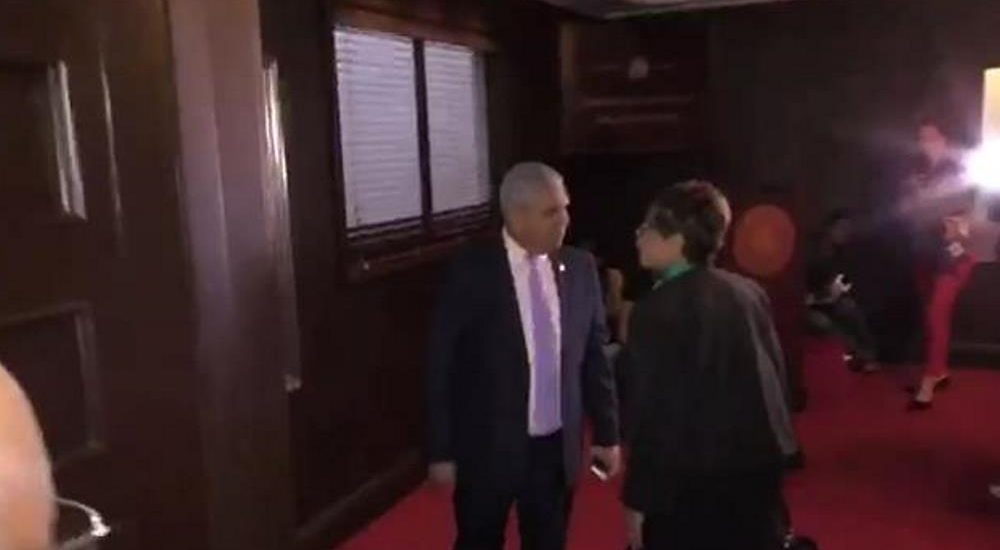 Santo Domingo.- Tempers flared in Congress Wed. prior to the eventual introduction of a bill to amend the Constitution and pave the way for president Danilo Medina's reelection in 2020.
The tension in the Chamber of Deputies prompted heightened security including the substitution of porcelain teacups with plastic cups.
Local media report that the measure was taken to prevent possible confrontations among the deputies.
Minutes after the session started, ruling party (PLD) deputies Juan Carlos Quiñones and Rafaela Alburquerque staged a shouting match outside the chamber.
Quiñones accused Alburquerque of trying to divide the PLD. "You do not have the moral quality to pretend to divide the PLD, you are just an upstart, now Lila is the biggest in the PLD."
Alburquerque countered: do what you have to do," as she walked away.