Implicated in David Ortiz case belongs to the Cartel del Golfo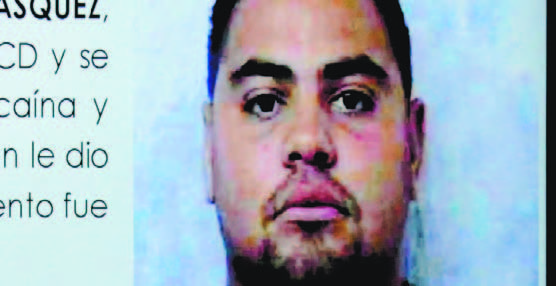 Víctor Hugo Gómez Vásquez
PUNTA CANA. The Public Ministry and the National Police indicated that the Mexican Víctor Hugo Gómez Vásquez was the intellectual author of the attack against David Ortiz, a shot intended for his friend Sixto David Fernández, a fact that occurred on Sunday, May 9, in the Dial's bar Eastern zone.
Gómez Vásquez is a dangerous narco belonging to the Gulf cartel, which is responsible for taking drugs from Colombia to Houston, Texas. In the Dominican Republic, he was imprisoned in the Victoria prison with Carlos Rafael Álvarez (Carlos Nike), Alberto Miguel Rodríguez Mota and José Eduardo Ciprian, according to the results of the investigations carried out by the authorities.
David "Big Papi" Ortiz had nothing to do with the case at any time, according to the attorney. He told Jean Alain Rodríguez that he did not know the reasons why he was shot. The data was offered at a press conference by the authorities this Wednesday afternoon.
So, why did Gómez Vásquez send Sixto to kill David Fernández, a friend of Big Papi? 
Before 2011, these two had a commercial link that broke. The day that Gómez Vasquez was imprisoned for drugs, he was admitted to the headquarters of the detained DNCD, he saw Sixto David leave the place, so he thought it was he who betrayed him to the authorities and set out to seek revenge. Everything ended in this outcome.
Data indicates that the attack had been planned in the United States.
The night of the attack, the Venezuelan Alberto Miguel Rodríguez Mota -profugal- was in the bar supervising the operation and when this happened was the only one that stayed in the place, which indicates that he knew what was going to happen.
After that, the capture of all involved began. So far, 11 people are now arrested, 10 of them have taken measures of coercion in different prisons in the country. Three others – with the mastermind – are fugitives. They are Víctor Hugo Gómez Vásquez, Alberto Miguel Rodríguez Mota and Luis Alberto Rivas Class (The Surgeon).