Tropical wave will cause scattered showers on Thursday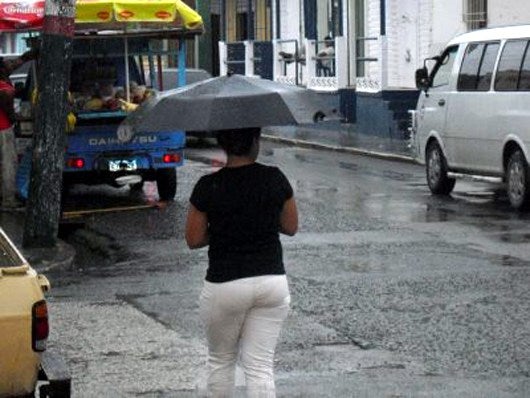 Santo Domingo.- The National Office of Meteorology (Onamet) reported today that the approach of a tropical wave will be increasing the values ​​of humidity and instability over the country which will generate cloudy from morning hours to the early hours of the night with scattered showers, thunderstorms and gusts of wind isolated on localities of the Northeast, Southeast, Southwest, the border zone and the Central mountain range.
For the days of Friday and Saturday, there will be a predominance of a sunny environment with little rainfall over the forecast area, due to the incidence of a mass of air of low humidity and abundant dust particles of the Sahara.
Onamet indicated that because of the local effects of diurnal and orographic heating, weak showers could be generated with isolated thunderstorms over points distanced from the mountain systems and the southwest region of the country.
The temperatures will continue hot due to the warm wind flow from the east/southeast and the time of year, therefore, it is recommended that the population drink enough liquids, dress in light clothes preferably in light colors and avoid prolonged exposure to solar radiation between 11:00 in the morning and 4:00 in the afternoon.
National District : Partly cloudy, sometimes with isolated showers and distant thunderstorms.
Santo Domingo East: Partly cloudy to cloudy at times with showers and occasional thunderstorms.
Santo Domingo North: Occasional cloud increases with scattered showers and possible thunderstorms.
Santo Domingo Oeste : Partly cloudy, sometimes with isolated showers and isolated thunderstorms.
The Great Santo Domingo. Maximum temperature between 31ºC (88ºF) and 33ºC (91ºF) and minimum between 23ºC (73ºF) and 25ºC (77ºF).