Police nab ring that stole motorcycles to swap for guns in Haiti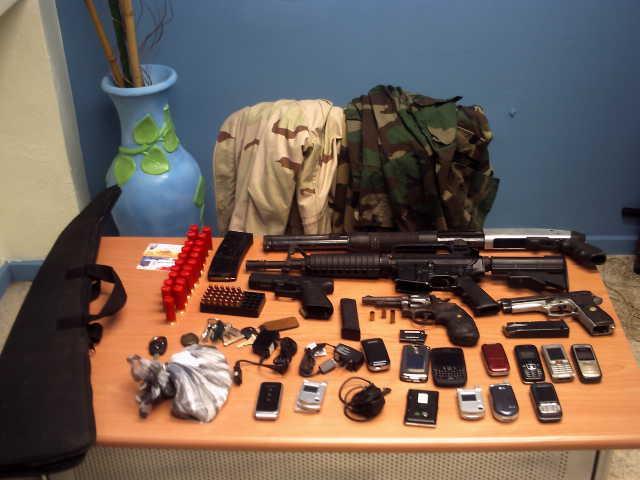 Santo Domingo.- The National Police on Thurs. said it captured three of four members of a ring that steals motorcycles which were sent to Haiti where they were swapped for weapons and drugs.
It said it arrested Luis Manuel de León Valdez, 31; his brother Ángel Salvador de León Valdez (a) Fausto, 37; and Antonio de Jesús (a) Anthony, 26.
It said the three were arrested during an operation of its Stolen Vehicle Recovery Division of Santo Domingo Este, which also seized from Luis Manuel de León Valdez, an illegible brand pistol without any documents. They also seized one motorcycle.