Stage is set for showdown in front of Congress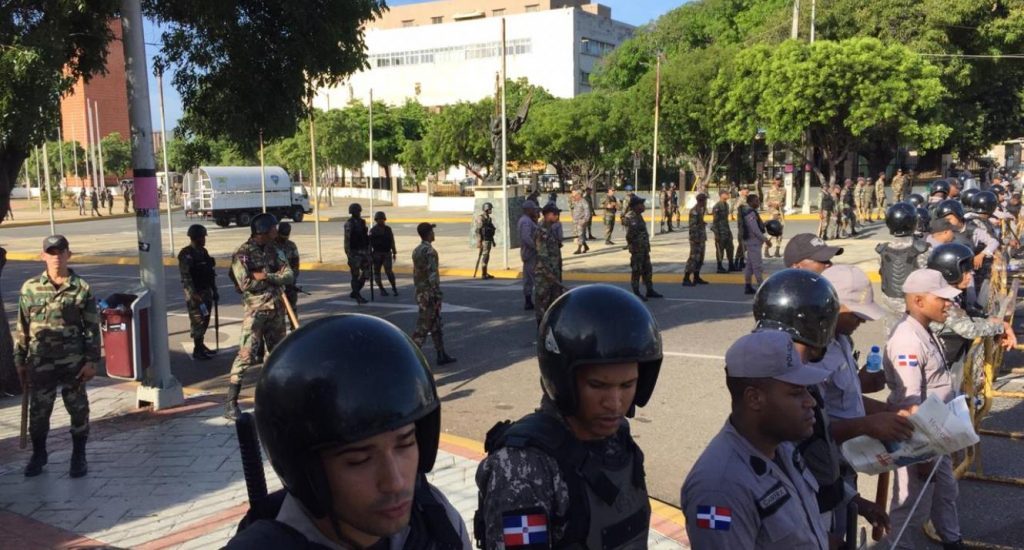 Santo Domingo.- Supporters of former president, Leonel Fernandez, continue gathered at Congress Tuesday to protest against the intention to amend the Constitution, which they affirm seeks president Danilo Medina's reelection.
The demonstration took an ominous turn today as the National Police parked at least two paddy wagons (mobile jails) in front of Congress.
Fernandez's collaborators announced another protest in front of Congress on Wed., vowing to draw 20,000 supporters.
Former Health minister and Fernandez collaborator, Bautista Rojas heads a group of people gathered in front of the govt. office buildings next to Congress, whose entrance has been blocked by dozens of military and police.
Security around Congress was beefed up on Tuesday, when deputies loyal to Fernandez were prevented from pitching a tent at the esplanade.