Agents nab plane with US$1.2M headed to Venezuela, 3 arrests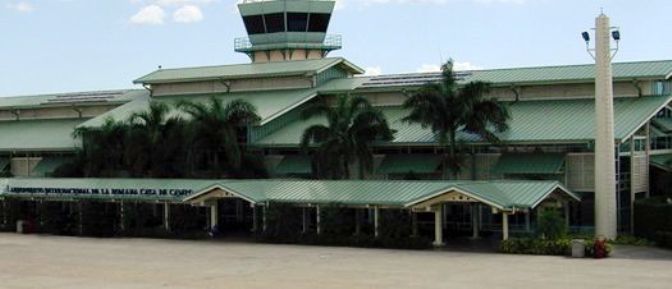 La Romana airport
Santo Domingo.- Antinarcotics (DNCD) agents on Wed. detained a small plane with more than one million dollars which would be allegedly smuggled to Venezuela.
The plane was detained moments before taking off from La Romana Airport (east), where the agents seized it and found the money.
Diario Libre reports that three people were arrested in connection with the Venezuelan registry plane.
The DNCD said it will provide more details on the case at 10am in the Prosecutor's Office of La Romana.
Detained: pilot Claudio A. Di Genova Fistarol, passengers Estela Gómez de Rodríguez and Jonatan Mata Figueroa.