Govt. turns Congress into a battle zone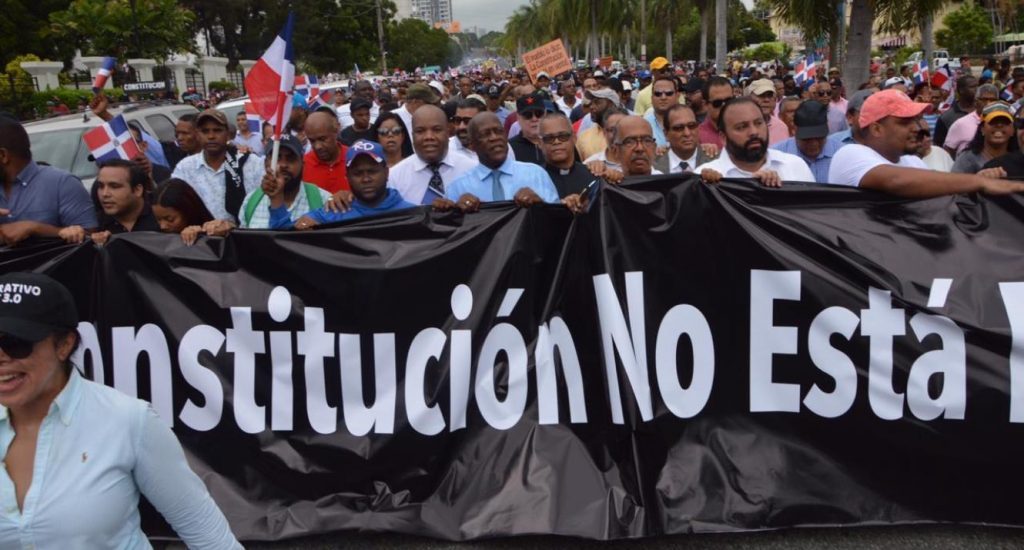 Santo Domingo.- Hundreds of police and troops on Wed. cordoned off the area surrounding Congress prior to the arrival of a march of supporters of former president Leonel Fernández and "defenders" of the Constitution.
Fernandez collaborator Bautista Rojas Gómez o Tue. called for 20,000 protesters today to march in defense of the Constitution.
The also senior member of the ruling party's (PLD) Political Committee, said that under no circumstances will they accept that the Constitution be violated.
The military presence continues to grow as yesterday three strategically mobile prisons were placed, that can hold a total of 45 people. Today there were four firefighters, an ambulance and trained dogs.
The infighting among PLD deputies has reached the point that supporters of president Danilo Medina accused those loyal to Fernandez of being behind the fracas in Congress on Tues,, when Police fired tear gas at lawmakers.