Congress is still militarized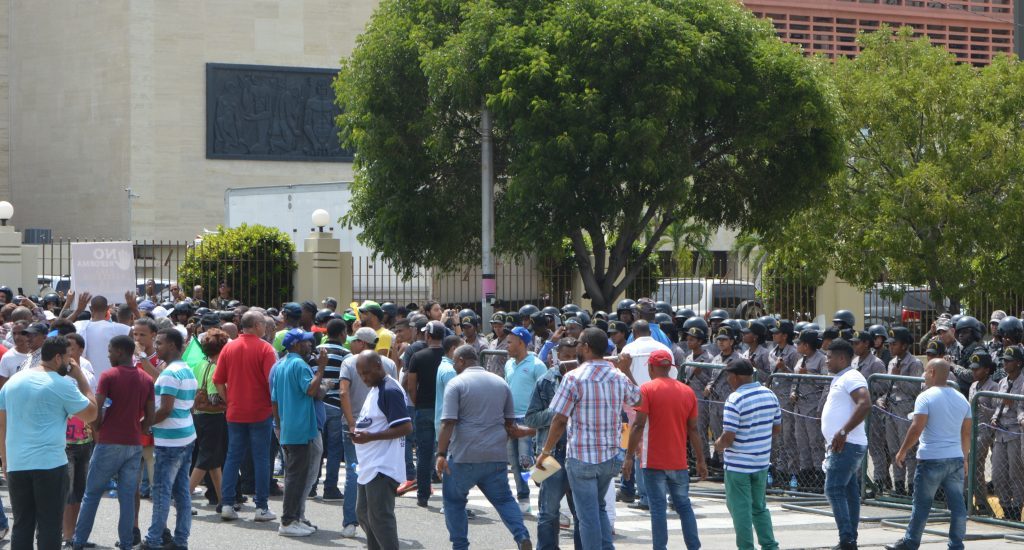 Santo Domingo.- The conflict over the attempts of a constitutional reform on Wed. halted for the second day the Chamber of Deputies sessions, while Congress was still cordoned off by troops and police.
The legislators of the opposition party (PRM) announced that they would not vote for any legislation until the site is demilitarized.
Meanwhile the deputies of the ruling party (PLD) loyal to former president Leonel Fernandez, abandoned Congress and vowed not to return until the militarization is lifted.
Plea
The PLD senators loyal to president Danilo Medina asked Fernandez not to support, and even condemn the confrontations occurring outside Congress.