Greens at militarized Congress demand Medina's impeachment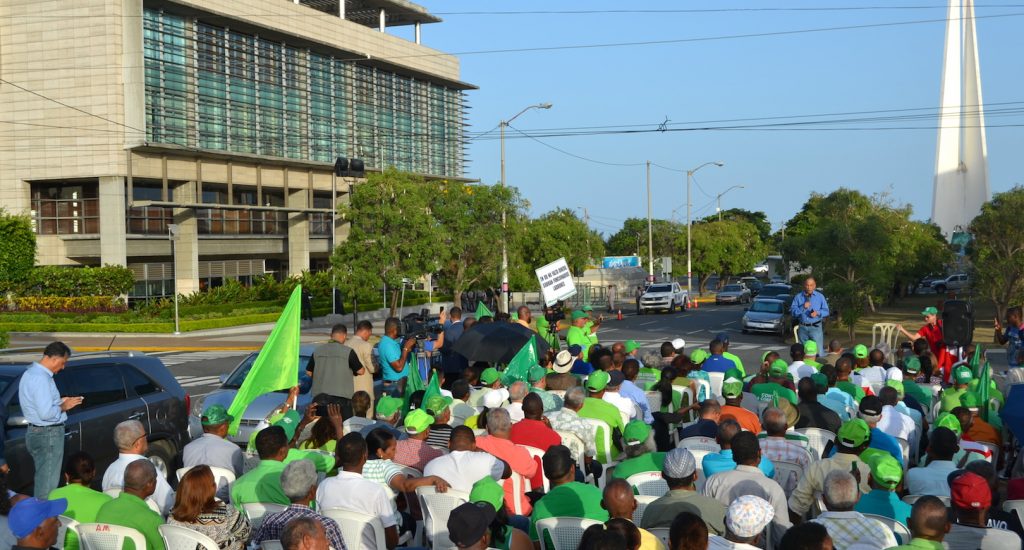 Santo Domingo.- The military encirclement of Congress continued for the fifth consecutive day Friday despite the demand by lawmakers from several parties to lift the blockade erected to prevent the entry of protesters to the building.
Earlier Friday, Green March representatives gathered at the outskirts of Congress to demand "the immediate dismissal and prosecution" of Attorney General Jean Alaín Rodríguez, for alleged "cover-ups" of crimes committed by officials as evidenced by the new revelations of the International Consortium of Journalists on US$39.5 million in bribes in the scandal of the Punta Catalina Power Plant, whose cost was ballooned to US$2.0 billion.
"These secret operations were known to the prosecutor and he did not investigate them, including 104 that correspond to 39.5 million dollars channeled as bribes to senior government officials committed to the scandalous overvaluation of the Punta Catalina project," denounced the protesters, who were prevented to accede to the Congress due to the police and military siege that has been established since Monday.
The demonstrators also request the indictment of State Electric Utility CEO, Rubén Jiménez Bichara, Public Works minister Gonzalo Castillo and the economist Andy Dahuajre.
"Likewise, the Green March reiterates its demand to impeach president Danilo Medina."
They also called on the public to join the demonstration called for July 14 in Santiago.