Earthquakes: Dominican Republic takes actions to reinforce buildings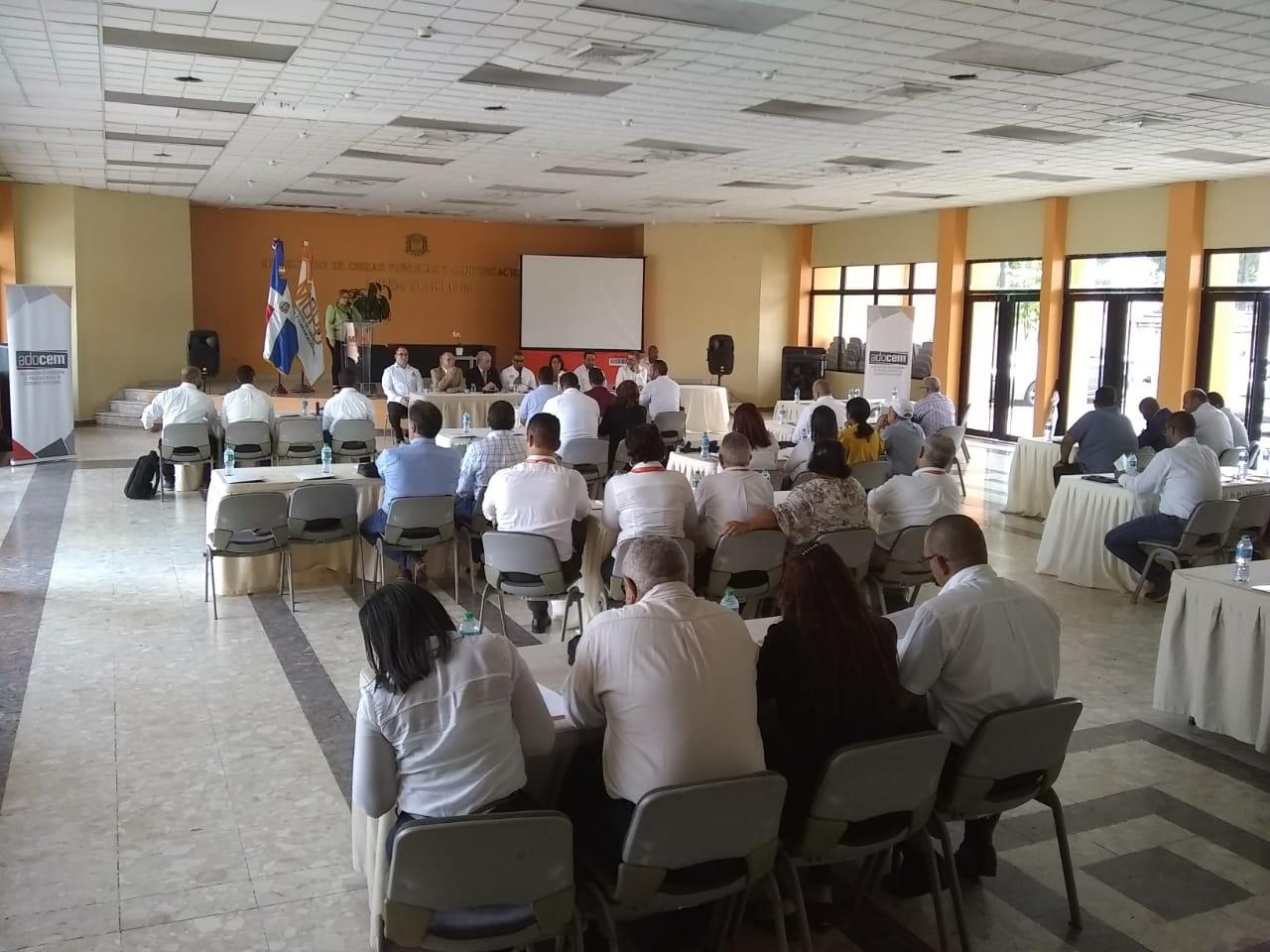 Photo : MOPC and ADOCEM
SANTO DOMINGO, Dominican Republic.- The Ministry of Public Works and Communications (MOPC) and the Association of Portland Cement Producers (ADOCEM) held a symposium highlighting the importance and need to provide greater capacity to respond to buildings. earthquakes and decrease all vulnerabilities.
There is "the need to master the parameters and regulations that support an optimal evaluation for the erection of building structures in the country," was the central theme of the First Symposium of Evaluation and Structural Survey.
The activity took place in the MOPC Club Auditorium and was headed by Eng. Ramón Pepín, Deputy Minister of Public Works and Communications Buildings.
Pepin stressed the importance of building structures that comply with the regulations and design criteria for possible seismic activity. Also, the inspection tasks that guidelines are respected at the time of manufacturing the construction materials and then reinforcing the works.
In this regard, Ing. Karina de Pool, head of the Directorate General of Regulations and Systems, said that "the standards, together with a technical-professional evaluation, promote better regulation, security, and prevention against vulnerabilities."
Julissa Báez, executive director of ADOCEM, said that "the symposium is part of the commitment of the entity" with activities that provide "opportunities to strengthen capacities and knowledge in different areas of action, both technical and business nature, that encourages constant innovation, as well as the use of new technology in processes and products."
In the activity, the international anti-seismic regulations were compared with the current national regulations, and survey methodologies and equipment, evaluation methods, reinforcement techniques, and others were reviewed, with the participation of exhibitors such as engineers Leonardo Reyes Madera, Luis Abbott, Miguel Báez, Heriberto Vásquez, and Bienvenido Hernández.
All of them, held a press release from both bodies organizing the event, "are part of the group of qualified engineers in the area of ​​evaluation and erection of structures and infrastructures, serving as a platform to put into perspective the convenience of managing mechanisms and procedures according to established international standards, so that the structure has a better response to a seismic event."