At least 34 people have died from dengue in DR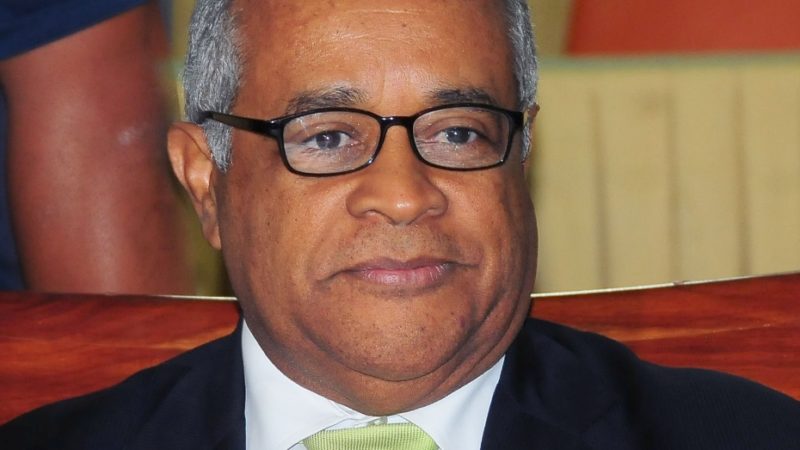 Rafael Sánchez Cárdenas, Minister of Public Health, meets at the Colegio Médico Dominicano. TODAY / Aracelis Mena.
At least 34 people have died from dengue in the Dominican Republic so far this year, according to data collected in different hospitals. In this regard, the Minister of Health, Rafael Sánchez Cárdenas, only admits that they have confirmed three deaths and says that an official commission audits the others.
Only three hospitals in Santo Domingo awoke with 63 children hospitalized with the disease that is caused by the Aedes aegypti mosquito.
The issue generates concern because there were no recorded deaths for epidemiological week number 23: the official bulletin states that 82% of cases correspond to children under 15 years of age.
In relation to the number of cases, Robert Reid Cabral had 38 minors admitted, and 21 recorded deaths, the Hugo Mendoza Hospital had 28 cases and one death, while so far this year the General Hospital of the Plaza of Health has registered 208 people with dengue and two have died, as reported to Hoy.
Likewise, in the San Lorenzo de Los Mina maternity hospital, there has been one death. Two minors died in the Arturo Grullón hospital in Santiago, and seven reported in the Barahona hospital in the south of the country.
The actions. The Ministries of Health of Public, Defense, and Public Works began the execution of a campaign against dengue, which focuses on eliminating mosquito breeding sites, inclusion and awareness of society in promoting health to prevent the spread of the Aedes Aegypti mosquito. Sánchez Cárdenas said that in the main areas of action the Ministry of Defense would provide support with the provision of its personnel in fumigation, discarding and cleaning work spaces prone to the multiplication of the mosquito that transmits the disease. He pointed out that these actions, together with the Ministries of Defense and Public Works, will reinforce the strategies developed by the Health agency, to reduce the spread of diseases.
The Dominican Republic, like other countries of Central and South America, is on an alert issued by the Pan American Health Organization as the DR is ranked at number nine in the ten nations with the highest incidence of dengue.