Car overturns killing 9 persons; 8 undocumented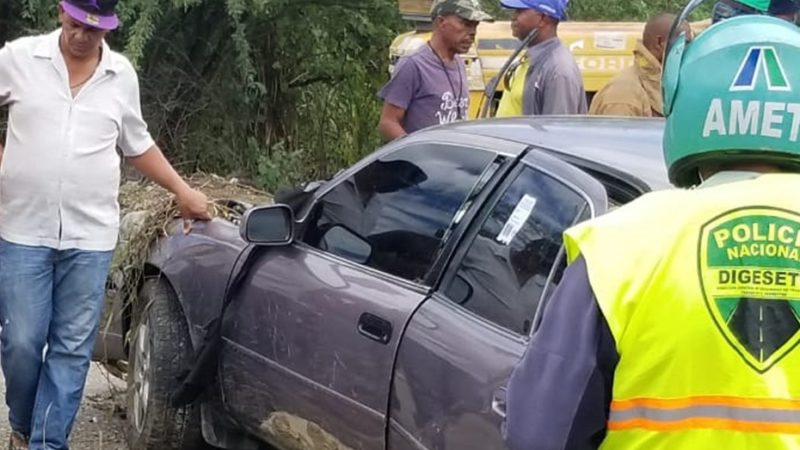 Nine deaths, including 8 Haitians and several injured, resulted in the overturning of a vehicle that carried 17 people and fell through the channel Ulises Francisco Espaillat, in this municipality. Today / External Source.
NAVARRETE, Santiago. – A car overturned killing nine, including 8 Haitians. Several others were injured. The car was carrying 17 people when it crashed into the Ulises Francisco Espaillat channel, in this municipality.
One of the deceased is the driver of the vehicle, Miguel Antonio Castro Mercedes, of Dominican nationality. Among the 8 Haitians killed, the authorities have identified Janvier Dieufait, Exaneau Cabe and Jean-Bernard Pierre.
The wounded, whose names have not been given, were taken to the José María Cabral and Báez Hospital.
The vehicle they were traveling in was a Toyota Camry, license plate A27384. The group of Haitians was undocumented. Therefore, at the crash scene, it appeared that the vehicle had been evading the soldiers who patrol the area to prevent the transfer of undocumented immigrants.
The tragedy occurred near noon yesterday, in the irrigation channel, which is located in the community of Barrero, in this municipality.
The bodies remained in place for several hours until a medical doctor arrived.
It was reported that among the deceased were three women and six men.