Unknowns of the David Ortiz case after a month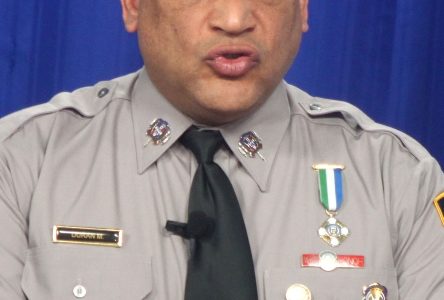 One month after the attack in which the ex-ballplayer David Ortiz was shot, there are still unknowns about the true intellectual author and the motive for the fact that fourteen people are in prison.
In the last press conference of the Police it was insisted that the intended target of the attack was Sixto David Fernandez, who was at the same table that David Ortiz was when he was stricken by a bullet the night of the 9 of June, a version that does not convince some of those who have followed up on this case.
Also, the PN spokesman, Frank Félix Durán, pointed to Victor Hugo Gómez as the intellectual author, however, he indicated that the one who took the initiative to orchestrate the murder was Junior César La Hoz Vargas, after Gómez mentioned that "no he wanted to be seen by Sixto David, since he would have given it up on another occasion and did not want it to happen again," a comment that reached the ears of the authorities through the interrogations carried out on those involved. 
In turn, the unwieldy large number of people involved has not allowed a full elucidation of the role and degree of participation of each of them. Meanwhile, all are serving a year of preventive detention in different prisons in the country by order of the Office of Permanent Attention of Santo Domingo East.
More optimistic is the future of the ex-member of the Boston Red Sox after it was reported that he had left the intensive care unit to continue his recovery from the shot that almost took his life and put the country's security under international scrutiny.