Greens demand jail for corrupt officials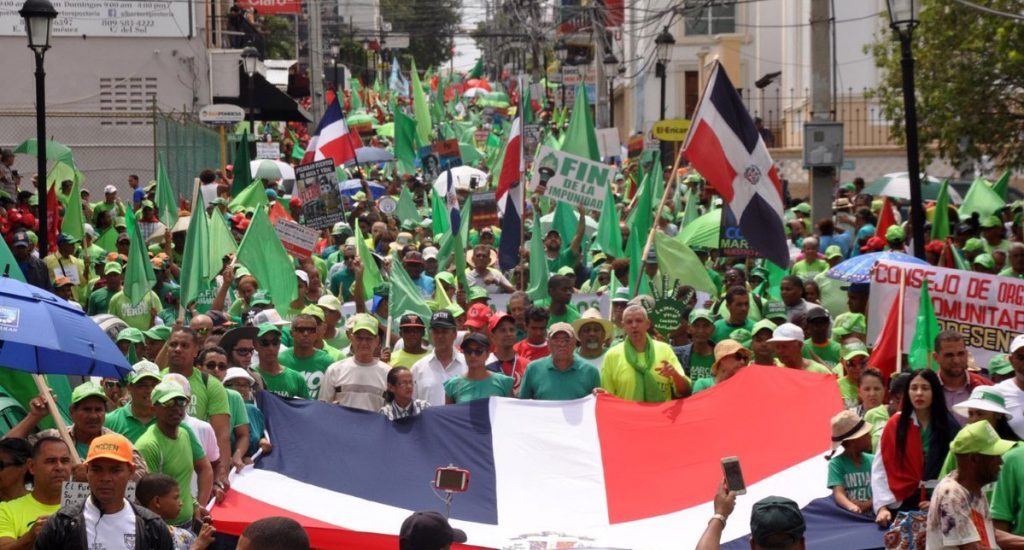 Santiago.- The grassroots movement Green March mobilized thousands of people on Sunday to demand prison for corrupt government officials.
The participants chanted slogans, waved banners and donned green garments with their demands.
The protesters set off from the Monument to the Heroes of the Restoration, toured the historic center of Santiago, and read a document with their demands.
In addition to their traditional demands, the Greens requested controls on fuel prices, protection for natural resources and the environment.