Tornadoes topple homes, downs powerless in the NW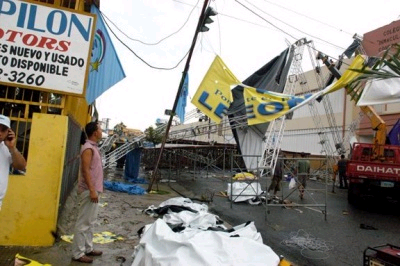 File photo of tornado damage in La Vega earlier this year. elnuevodiario.com.do.bmp
Santiago.- Two tornado-like gusts accompanied by rain yesterday afternoon communities of Dajabón and Puerto Plata, toppled trees and power lines, the authorities said.
In Dajabón, 17 light posts were damaged by the winds Tuesday night and early today of the entrance to the town Cañongo and its surroundings.
Meanwhile the Distributor of the North (Edenorte) reported that at 5am Wednesday the lack of power affecting that border community was resolved.
The journalist Carlos Bueno, reported that the section most affected by the atmospheric phenomenon includes the communities of Cañongo, Las Palmitas, among others. No injuries were reported.