Dengue deaths rise; MSP seeks to eliminate breeding sites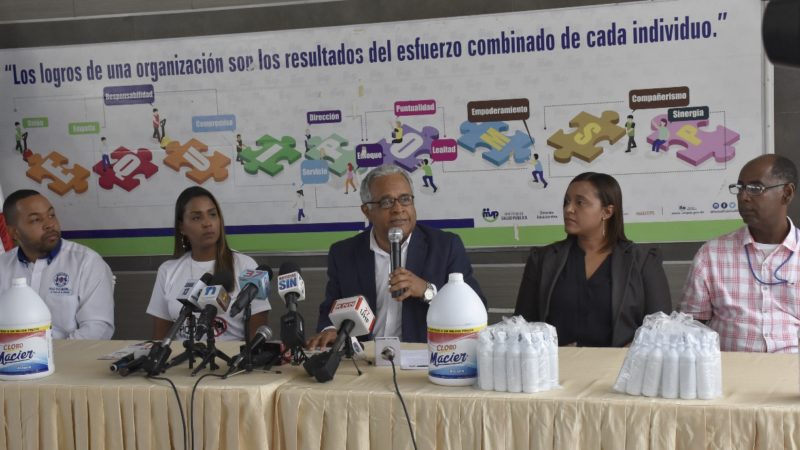 Ministry receives donation of 500 thousand units of chlorine. Today / External source. 07/26/2019
The former president of the Dominican Medical College (CMD), Dr. Waldo Ariel Suero, announced yesterday that there are already 25 children killed by dengue; The pediatrician considers that the epidemic has gotten out of control for the Minister of Health.
In response, the authorities of the Ministry of Health ensure that they work hard to eliminate the breeding grounds of the Aedes aegypti mosquito.
With two more deaths in the last 48 hours, there are now 25 children whose deaths are attributed to dengue viral disease, which is condemnable, says Suero.
The two children who died in the last 48 hours were admitted with suspected dengue to the intensive care unit of Robert Reid Cabral. The two new cases correspond to a six-year-old female, from Monte Plata and a five-year-old female from La Bombita de Azua.
With these two new deaths, the probabilities in the number of children dying from dengue in Robert Reid Cabral so far this year and more than 900 cases of children under 15 treated in the health center are raised.
"For several months we have been denouncing this painful reality repeatedly and yet we have had little general support for this very serious complaint," said Suero. He deplored that the Ministry of Health insists on minimizing this problem and reflecting less than real statistics.
In his opinion, it is time for all sectors of Health to intervene emphasizing the prevention of this disease to face this painful reality that negatively impacts the health of Dominicans.
Public Health
The Ministry of Public Health said that next week there will be an extensive preventive day against dengue on the banks of the Ozama River, which will be carried out with the delivery of chlorine units from the donation of more than 500 thousand units made to the institution by a private company.
These units will be used in the places identified by the Ministry of Health within the prevention program carried out against dengue throughout the national territory, said Dr. Rafael Sánchez Cárdenas.
Dengue
This is a viral disease, transmitted through the Aedes aegypti mosquito, which breeds and thrives in collections of water around homes and in puddles and containers of clean water in the area.
Collaboration
In this regard, the minister of health has been repeating the request that the population collaborates with the cleanliness of the environment. He called the population to spread chlorine to the edges of the tanks.
The differences
The authorities and doctors have differences with respect to the treatment of the disease and the figures offered. The center with the highest number of affected and possible deaths related to the disease is Robert Reid Cabral.