High temperatures and low rainfall will continue for DR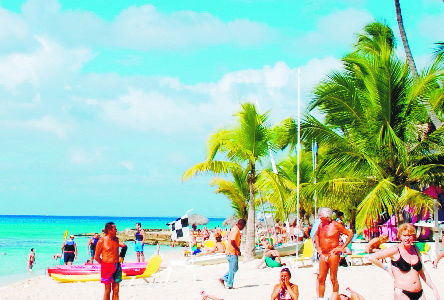 Today high temperatures will be registered with intense heat, mostly sunny in the morning becoming partly cloudy in the afternoon when isolated showers will be recorded in the Haitises and the Central mountain range. 
The National Meteorological Office forecasts that rainfall in the rest of the Dominican Republic will be scarce. 
Maximum temperatures of 35 degrees Celsius are expected in much of the country, so it is recommended that the population drink enough liquid, wear light clothes to combat the effects of heat. Also avoid exposure to the sun for prolonged periods from 11:00 am, until 4:00 pm. 
In the province of Santo Domingo, there will be scattered clouds and sun. It will be hot. Rains will be scarce.
In the National District, the sky will be clear with little rain.