Tropical wave brings downpours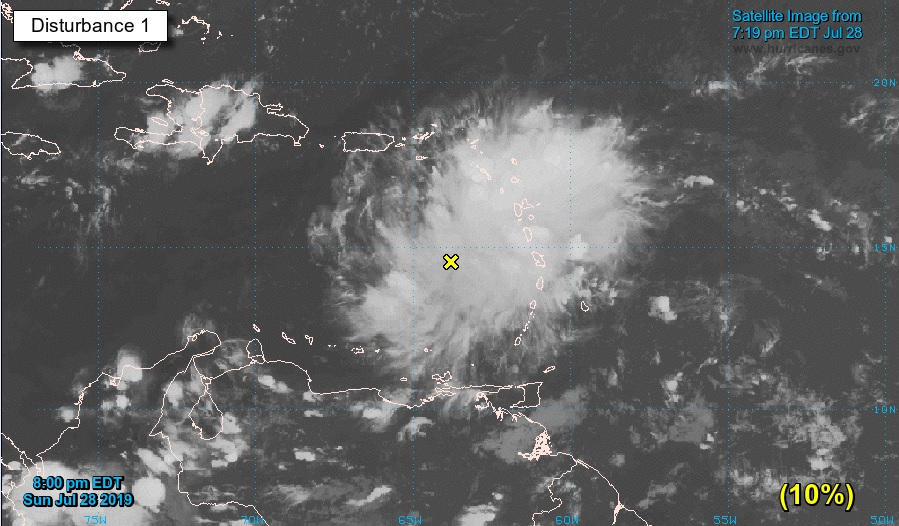 Santo Domingo.- A tropical wave that formed Sunday east of the Caribbean Sea and has a 10% chance of becoming a hurricane in the next 48 hours, according to the National Hurricane Center (NHC) in Miami.
The downpours expected over the national territory, Haiti and Puerto Rico, will be strong and could unleash flooding.
The cloud mass moves west-northwest, according to the NHC.