Dominican authorities have rescued 381 victims of human trafficking since 2017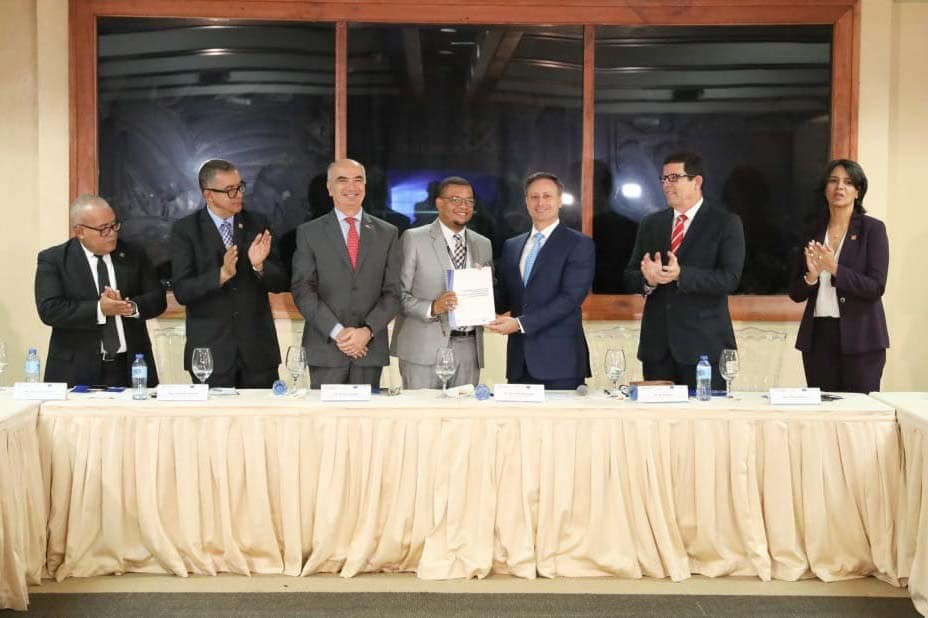 Santo Domingo, Dominican Republic (EFE) .- The authorities of the Dominican Republic rescued 381 victims of human trafficking and trafficking between 2017 and the first quarter of this year, a period in which, in addition, the Justice issued 33 convictions for these crimes, the attorney general of the country, Jean Alain Rodríguez reported Monday.
During this period, 139 people were arrested for their links to these crimes, according to Rodríguez, who on Monday presented a new strategy to carry out more effective investigations in cases of human trafficking and smuggling of migrants in the different judicial departments of the country.
Although it did not go into details about the nationality of the victims, the initiative comes at a time when the country experiences an increase in immigration from Venezuela.
Many Venezuelan immigrants have ended up being sexually exploited in bars in the Dominican Republic, which has led the authorities to intervene in several of them in recent times.
In total, Rodríguez added, between 2017 and the first three months of 2019, Justice has heard 139 cases related to these crimes, of which it has issued 33 convictions, according to a statement from the Attorney General's Office.
"We must do our part to combat any practice that seeks to corrupt the principles of human dignity in the Dominican Republic," said the attorney general at the event, which was attended, among others, by the representative of the International Organization for Migration (IOM ) in the country, Jorge Baca.
Through the initiative presented on Monday, prosecutors will be appointed who will work directly with the Office of the Special Prosecutor Against Illicit Traffic in Migrants and Trafficking in Persons in the prosecution of this type of crime.
According to Rodriguez, human trafficking "converts the human being into a simple commodity that can be exploited and sold to the highest bidder."
"Only in this way can we dismantle organized crime networks and safeguard the integrity of victims of trafficking and smuggling of migrants," he said.