Dengue epidemic causes eight deaths in DR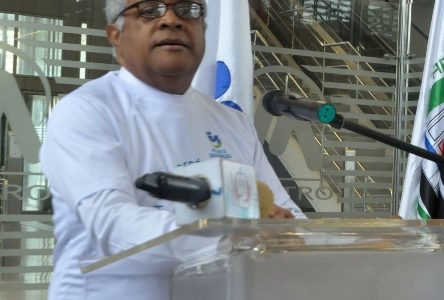 Eight deaths from dengue fever and four thousand cases of the viral disease have been recorded by the epidemiological system, an appendix of the Ministry of Health, so far this year. 
The information was provided yesterday by the Minister of Health, Dr. Rafael Sánchez Cárdenas, who assured that the campaigns of scrapping and elimination of hatcheries are being maintained.
 The epidemic or outbreak as some officials prefer to call it continues to fill the rooms with children admitted to hospitals. The epidemiological bulletin number 28 will be available today, which contains the system updates.
Dengue is an epidemic and viral disease, transmitted through the Aedes aegypti mosquito. Pediatric hospitals and private clinics have an increasing number of children affected by a febrile and viral disease. 
The deaths exceed 40 deaths, according to epidemiologists and infectologists consulted by Hoy, but the Health system which is a month behind in the dispensation of data only records 10 deaths. 
84% of dengue cases in the country are children under 15 years old.
Dengue is a disease with a complex transmission process, but if measures are not taken it can cause high mortality. To prevent the disease from continuing throughout the country, cleaning days have been organized and scheduled, a task that corresponds to the community and to the different municipalities. 
At least 26 provinces have a high incidence of dengue, patients reach hospital emergency rooms in deteriorating conditions.