Students from DR, Chile and Colombia among those who know least about civics and democracy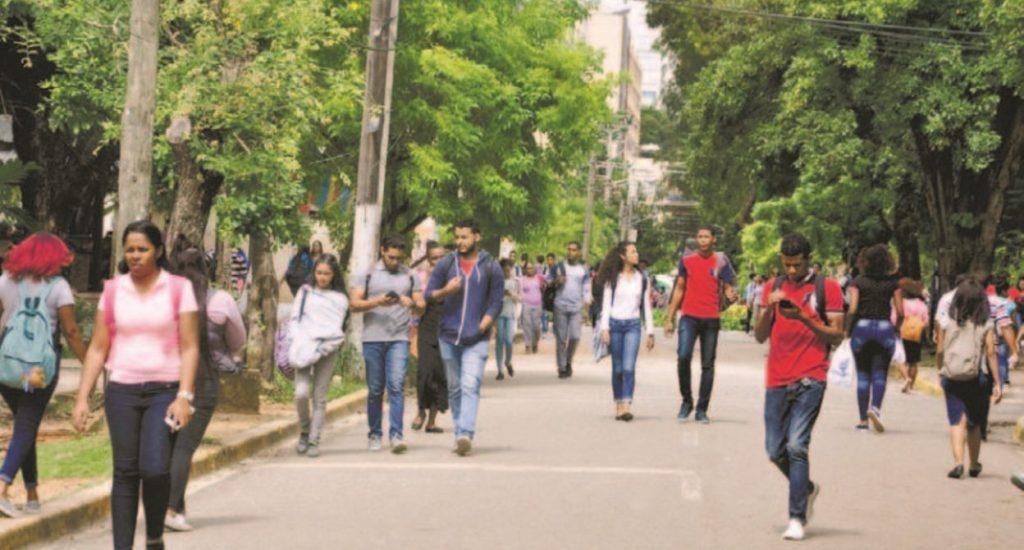 EL NUEVO DIARIO, BARRANQUILLA (COLOMBIA) .- 50% of the students from Chile, Colombia, Mexico, Peru, and the Dominican Republic do not have basic knowledge about democracy and citizenship, specialists gathered during the presentation of the I Ibero-American Congress revealed Thursday in Barranquilla of Education, Citizenship and Democracy.
The event, managed by the Organization of Ibero-American States (OEI), the Simón Bolívar University of Barranquilla and the Foundation for Quality Education and which will take place on August 29 and 30 in this Colombian Caribbean city, will feature of specialists from Argentina, Uruguay, Mexico, and Colombia.
During the press conference, the president of the congress, Ubaldo Meza Ricardo, referred to the international study on civic and citizenship education, which revealed that "half of the students from Chile, Colombia, Mexico, Peru, and the Dominican Republic failed to demonstrate any specific knowledge or understanding about civic and citizenship institutions, systems and concepts."
"These five countries are the lowest-performing among 24 systems analyzed in Latin America," Meza explained.
The congress will have the participation of international speakers such as Argentina's Alicia Cabezudo, Uruguayan Marita Copes and Mexican Enrique Rentería.
For Colombia will be Julián de Zubiría, Francisco Cajiao, Alejo Vargas, Abel Rodríguez, Teodoro Pérez, Pablo Romero, Julio Alandete and Ramón Vega.
"One of the issues that we will address at the congress is the need to ensure inclusive, equitable and quality education and promote lifelong learning opportunities for all," he added, indicating that this concept is aligned with the goals of sustainable development of the United Nations.
For his part, the OEI deputy director for Colombia, Carlos Zuluaga, explained that "the central theme will be education for global citizenship, ethics, and democracy for sustainable development, within the framework of the 2030 education agenda and of the educational goals of 2021."
Zuluaga said that the congress is one of the activities scheduled within the celebrations of the 70 years of the founding of the OEI and in compliance with the conclusions of the V Ibero-American Congress and VII National, for a quality education, which was held in Santa Marta (north).
"The importance and relevance of addressing this issue are that education systems face the challenge of training children and young people as citizens who recognize and value the importance of democracy, solidarity, mutual respect, coexistence and peaceful resolution of conflicts," said the director of the OEI in Colombia.
He added that part of these challenges is also "training in respect for differences, especially the most vulnerable, social learning, cooperation and rejection of all forms of exclusion of segregation and violence."