One dead and 40 houses flooded by rains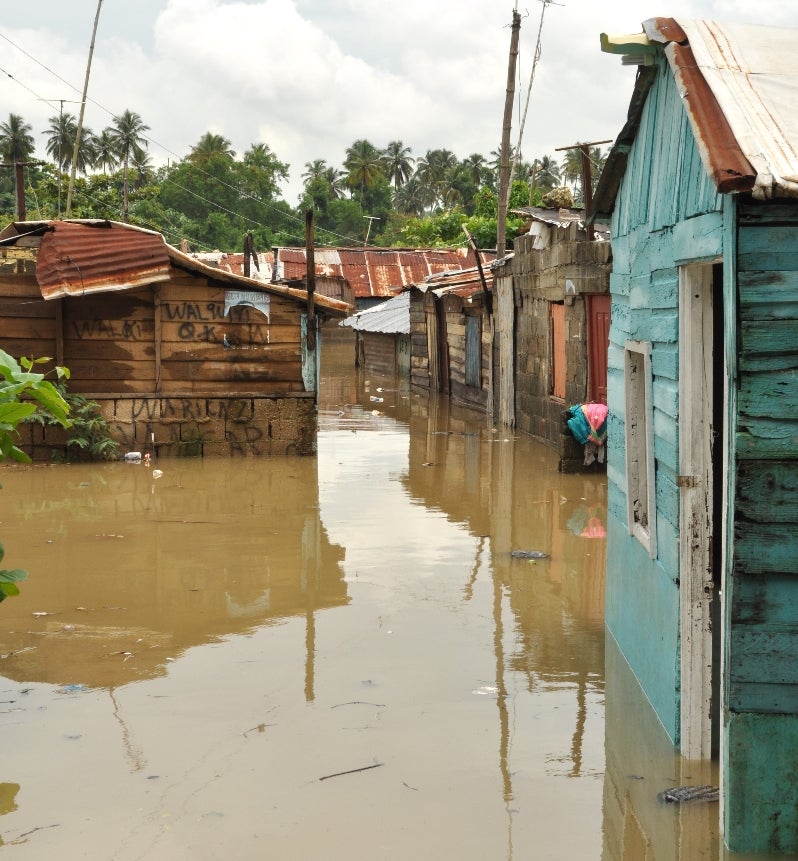 Those affected were relocated to relatives' homes. Archive
Report. Moisture trough and remnants of the tropical wave will produce rains this afternoon. Alert. COE keeps ten provinces on green alert.
SANTO DOMINGO.- One person died after his house collapsed, while another 40 were flooded as a result of the rains recorded in the last hours in the province of Santo Domingo, San Cristóbal and Sánchez Ramírez, reported the Emergency Operations Center ( COE ).
The victim was identified as José María Jiménez, 74, who died after a landslide caused the collapse of his home located on Calle 30 de Marzo in the Juan Barón community, Palenque municipality.
The Civil Defense report says that due to the rains, 21 homes were flooded in the Moscow neighborhood due to storm drain problems, while four others were in the same condition in the Sabana Grande municipality of Palenque.
Similarly, another 15 homes were flooded and their residents moved to homes of family and friends.
He adds that the Bueycito community, in the Sánchez Ramírez province, remains incommunicado due to the rise of the Dueycito river.
Meanwhile, the National Meteorological Office (Onamet) predicted a decrease in rainfall, however, the lagging moisture of the tropical wave would combine with a trough producing downpours and possible thunderstorms to the northeast regions, the Caribbean coastal plain, and sectors of the Central mountain range.
Due to these conditions, the green alert is maintained for La Vega, Monte Plata, Monsignor Nouel, Duarte, San Cristóbal, Hato Mayor, Sánchez Ramírez, El Seibo, María Trinidad Sánchez and Samaná, due to possible urban and rural flash floods, grown by rivers streams and ravines, as well as landslides.
The COE called on the entire population to keep an eye on meteorological reports given by the ONAMET.
Accumulated
– Rains
The meteorologist Gloria Ceballos explained that the incidence in the last three days of the tropical wave produced accumulated rainfall between 104.2 (4.1 inches) and 122.1 millimeters (4.8 inches) in Arroyo Barril, Samaná, Higüey, and Hato Mayor.