Downpours and thunder in some areas for today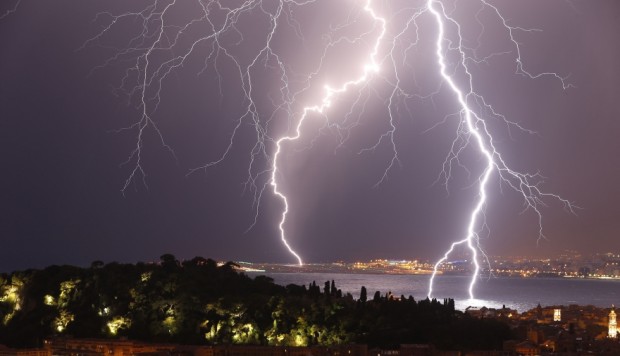 The National Office of Meteorology (ONAMET) forecasts that today there will be heavy rains and isolated thunderstorms over the Northeast region, Central mountain range, and the northern part of the border area in the afternoon. 
In the rest of the country, there will be some partially cloudy skies and little rain. 
It is expected that temperatures will remain hot in much of the country, with the maximum ranging between 33 and 35 degrees Celsius (91-95°F). 
In Greater Santo Domingo, there will be scattered clouds, sun, and little rain.
For Sunday, ONAMET expects that the sky will be partially cloudy, mostly sunny in much of the country, although it does not rule out that isolated showers could occur in points of the northeast region and the Central mountain range.
Last night there were cloud increases with downpours and thunder in towns of the Northeast, Central mountain range, the border, and points of the Caribbean coast, caused by a tropical wave and a moisture trough.