Country could lose money to sterilize Aedes aegypti dengue transmitting mosquitoes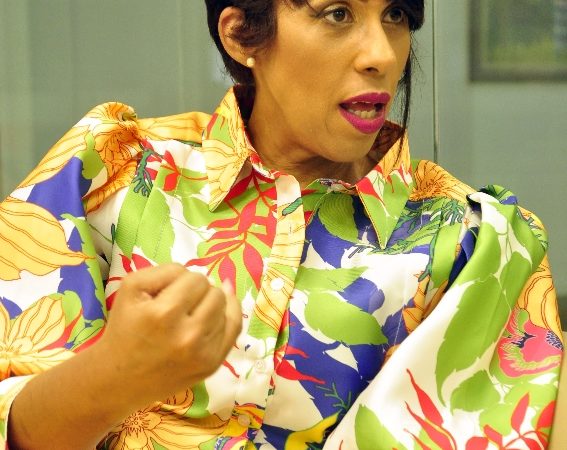 The country Interview with the Vice Ministry of Energy and Mines (MEM) Susana Gautreau de Windt. Today / Pablo Matos 08-08-2019
The country could lose access to one million euros from the collaboration of the International Atomic Energy Agency (OIEA) if the government does not design a plan to begin sterilization of the Aedes aegypti mosquito, through which dengue is transmitted. The viral disease that has already claimed more than 40 lives in the country.
This was stated by the Deputy Minister of Nuclear Energy of the Ministry of Energy and Mine, Susana Gautreaux de Wint. 
She said that it is a novel technique which renders the mosquito that transmits dengue, zika, and chikungunya inactive.
The official called on the Presidency of the Republic to articulate the table to send the project and to integrate the academy, specifically the Autonomous University of Santo Domingo (UASD), Environment and the Ministry of Education. The IAEA projects are non-reimbursable technical cooperation, they are donations, currently there are six projects associated with the sterile mosquito technique, said Gautreaux, who called on the Government to set the table for the design of the project in favor of the country.
The insect sterilization technique is a type of selective and environmentally friendly birth control, it consists of atrophying the reproductive cells of the male insects by exposing them to specific doses of ionizing radiation without the rest of their vital functions being affected, the official said. 
The male mosquito loses the ability to fertilize, it is not about exterminating, because mosquitoes have their function in the environmental food chain, explained the official. The technique consists in taking advantage of the monogamous behavior of the females and the polygamy of the males, it is based on the breeding, sterilization and systematic release of sterile males, who mate with wild fertile females and as a result, do not produce offspring, she further explained.
Experiences in the country show that sterile insects were successfully used for the control and suppression of a pest, but the challenge is that there is a need for highly trained technicians. 
She noted the country will require laboratories capable of detecting and diagnosing pests and infrastructure suitable for the release of insects. 
Who?
The table would be formed by the Ministry of Agriculture and its allied agencies, such as the Forest Research Institute that fights worms that affect livestock, and the Ministry of Public Health. The Health leadership must have the administration in the articulation of the table in the drama of dengue. 
Important
It is a novel, technical, scientific and cheap tool to sterilize various types of mosquitoes and flies that damage the health of the population and decimate the economy by damaging consumer products and destined for the international market, Gautreaux said.