Dominicans in New York celebrate with traditional parade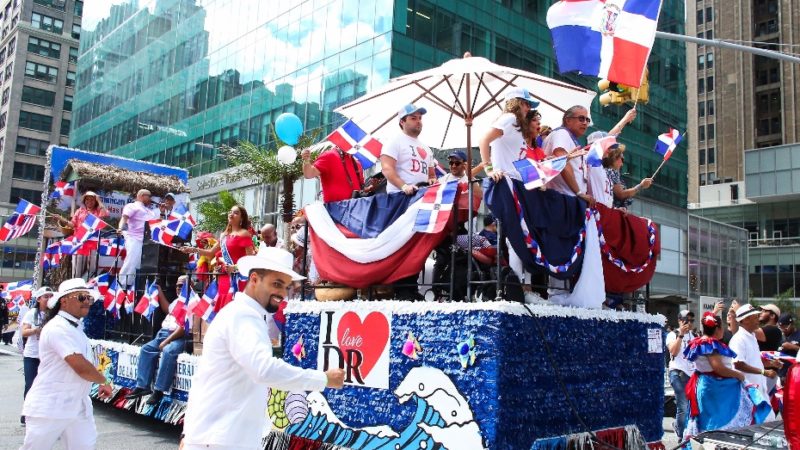 KBNY01 NEW YORK (UNITED STATES), 08/08 / 2019.- Hundreds of people participate in the Dominican Annual Parade this Sunday on Sixth Avenue in Manhattan, in New York (United States). EFE / Kena Betancur
To the rhythm of the charismatic characteristic merengue, dance groups and folk characters, the Dominicans took to the streets this Sunday in New York to proudly celebrate their traditional parade and the contributions they have made to the United States.
Dominicans! could be heard several times along the parade route, to a great uproar from the people of Quito, waving their flags, which painted the popular Sixth Avenue blue, white and red, where this massive event takes place every year.
Dominicans of all ages, flag in hand or visible on their clothing, took to the avenue to also celebrate the 156th anniversary of the Restoration War of the Republic, which raged from August 16, 1863, to July 15 of 1865, between this nation and Spain.
In March 1861, President Pedro Santana annexed his country to Spain, making it a province, due to the serious economic crisis they faced, as a result of the independence wars. Two years later the situation had not improved, beginning in 1863 the movement that ended with the restoration of the Republic.
This year the parade was held under the motto of "Our young people, our future" and had as godmother the famous Dominican singer-songwriter Charytin Goico, known as the "Blonde of America." Goico pampered the Latin public, as her passage caused a furor among the entertainer's followers. "I love you," she responded from the float to the show of affection of her countrymen in New York. The city is home to the largest Dominican emigration, the main Latino community in the Big Apple: even surpassing Puerto Ricans. "This is too much for my heart," the Blonde of America told EFE amid deafening screams.