Fiery crash kills NYPD officer of Dominican origin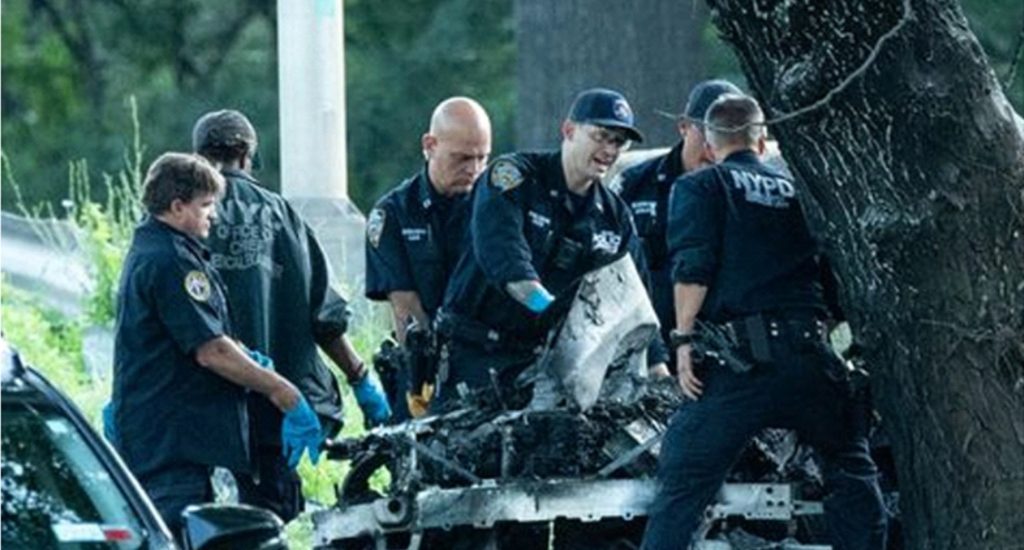 New York.- A New York Police Department (NYPD) officer of Dominican origin Kimberly Lajara, 24 and her companion Oscar Monegro, 32, died after the car allegedly driven by Lajara collided.
The 2016 Mercedes Benz crashed into a tree and went up in flames on the Henry Hudson Parkway, at 98th St in Manhattan at 3:45am last Sunday.
The officer worked in the 121st Precinct in Staten Island where they also resided.
According to the police report, they managed to identify the victims even though the car was in the name of an unidentified young woman. Both the officer and Mnegro died on the spot.